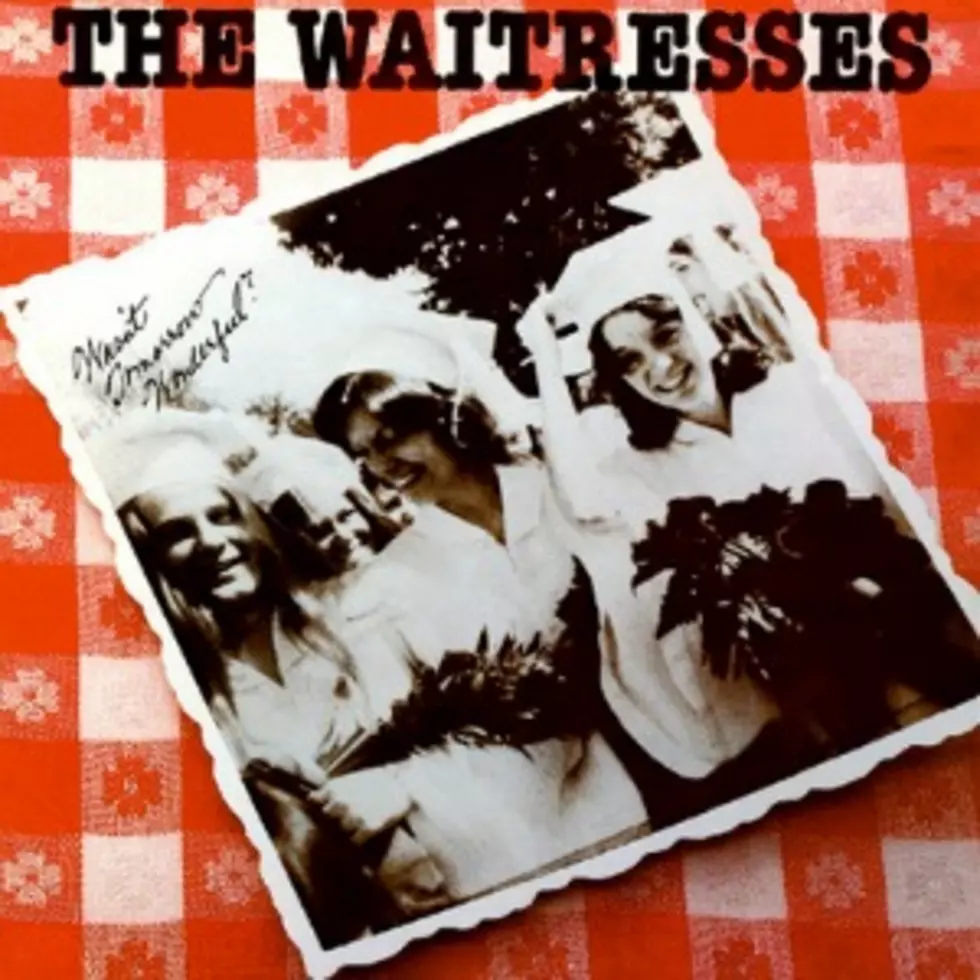 The Roots of Indie: The Waitresses
Polydor
If you lived in a small town in 1982 and you didn't have either cable television or a gigantic satellite dish, your access to pop culture was limited to three television stations, whatever was playing at the local movie theater and FM radio.
Mondays that fall, prime time kicked off with 'That's Incredible!' and 'Little House: A New Beginning,' pretty typical fare for network TV. CBS featured a new situation comedy in that slot: 'Square Pegs,' starring a young Sarah Jessica Parker and featuring a new wave main title song by Ohio's the Waitresses.
Post-punk and new wave cropped up on other television shows prior to that. 'Saturday Night Live' had some amazing guests -- Devo, Bowie, Elvis Costello -- but episodic television treated anybody who didn't look like Rick Springfield like a criminal. The 'CHiPs' guys and Quincy were always busting those slam dancing punks, so the Waitresses leaking into middle American households via wholesome sitcom entertainment was quite a coup. 'Square Pegs' may sound typically '80s in retrospect, but as mainstream media went the track was pretty edgy. That September Chicago, Air Supply, and Melissa Manchester all had top 10 hits, for crying out loud.
The band was five years old when they got their big break; well, sort of. The Waitresses existed before they even existed. In 1977, guitarist Chris Butler wrote and recorded a track titled 'I Know What Boys Like' with friend Patty Donahue on vocals. He billed the finished product as "The Waitresses." Eventually the demo earned Butler a deal with Ze Records, at which time he formed an actual band, featuring Donahue up front.
'I Know What Boys Like' was originally released in 1980, but the song didn't chart until 1982 -- the same year that 'Square Pegs' hit the airwaves. It's about as close to a perfect new wave cut as they come, demonstrating a balance of humor and hooks that still reverberates through alt-indie bands.
Their major label debut album, 'Wasn't Tomorrow Wonderful.' also was released in '82 and broke the top 50 on Billboard's album chart. That Christmas another Waitresses cut, 'Christmas Wrapping,' made waves and has since become a holiday favorite.
Things were looking pretty good for the band as they entered the studio to work on their follow-up to 'Tomorrow.' The resulting album, 1983's 'Bruiseology,' couldn't have been more aptly named. The band scrapped during the recording sessions, leading Donahue to quit. She came back, but left shortly after the album's completion. Butler pulled the plug on the Waitresses later that year.
Chris Butler continued making music, most notably 1996's 'The Devil Glitch,' world record holder for longest pop song. Patty Donahue jumped over to the business side of the music business, working as an A&R representative before succumbing to lung cancer at age 40.