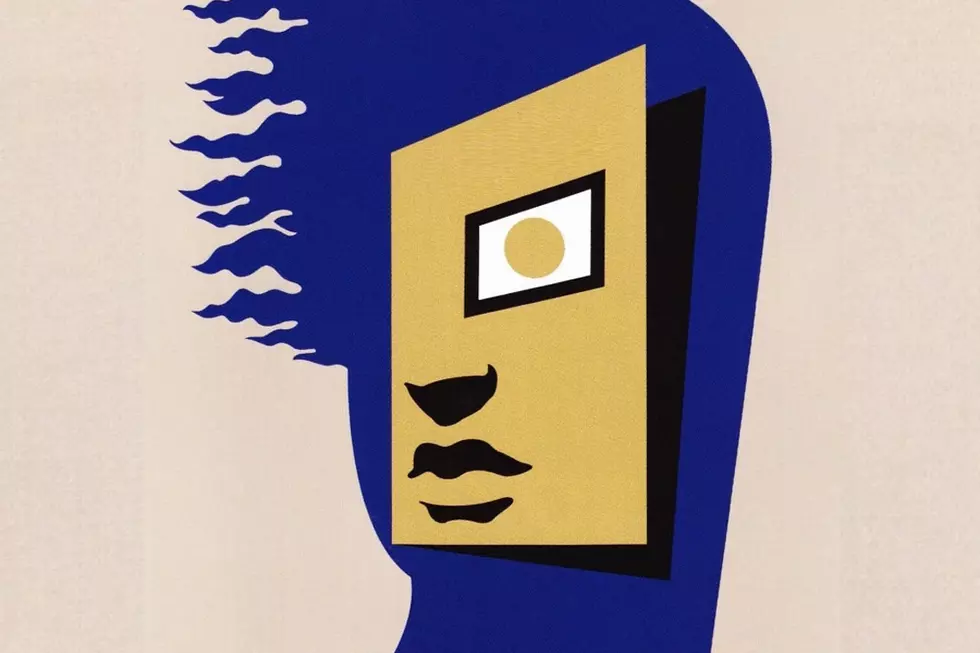 35 Years Ago: Ultravox Move Forward With 'Rage in Eden'
Chrysalis Records
Ultravox were initially lumped in with all the other raw, energetic bands that burst onto the U.K. scene in the wake of punk in 1977. But by the time they released Rage in Eden on Sept. 9, 1981, they had solidified the synth-heavy sound that would become their trademark.
"We were always sort of a little bit out of time with everything else that was going on," said bassist Chris Cross in a 1981 interview. "Although the punk thing was like contemporary to us, we were never actually involved with it. We decided to always maintain our own way the whole time"
For drummer Warren Cann, the move was their way of showing that they were on the cutting edge of music. "Most musicians are going to need at some point a lot more background in electronics because it's the way instruments in this day and age are going," he told Electronics & Music Maker back in 1981.
"The Voice" kicks off the album and unlike so many records of the era, it sounds less dated than one might think. Underneath the electronic layers, however, is a solid rock and roll foundation and a catchy tune. "We Stand Alone" continues in this style, with a slightly more traditional guitar-driven attack.
The title track somewhat echoes Joy Division, while "The Thin Wall" ditches any rock and roll connections, swimming head-on into pure electronic territory. What was great about Ultravox from the start was the way they embraced the future and the past, merging the two worlds together. Throughout the album, they employ the synths as the lead instrument, with the guitar battling for space within. Sometimes this works great, other times, the keyboards overshadow the guitar.
Like their previous three efforts, Rage in Eden was produced by Conny Plank, known primarily for his work with such electronic pioneers as Kraftwerk, Neu!, and Harmonia as well as such underground legends as Ash Ra Tempel and Guru Guru. He added a certain credibility and insight, and would go on to work with the likes of Devo, the Eurythmics and Killing Joke.
With the next few albums they would fully embrace the more 'modern' sounds, becoming one of many electronic-based acts out there and, in the process, losing a chunk of their unique identity. In some ways, Rage in Eden would mark the end of a certain chapter for Ultravox.
25 Bands Snubbed by the Rock and Roll Hall of Fame