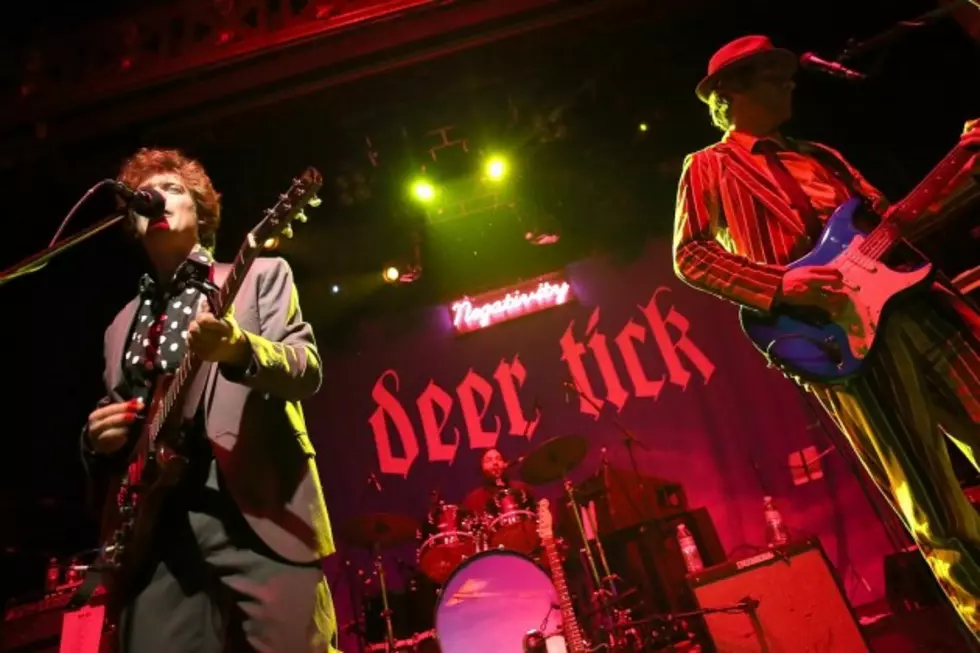 Watch Deer Tick Cover the Beatles and Lou Reed in Brooklyn
Mike Lawrie, Getty Images
While celebrating their 10th anniversary as a band, Rhode Island indie rockers Deer Tick have been posted up at New York's Brooklyn Bowl for a multi-night residency where they are covering a classic album each night.
Night 1 on Friday prompted a cover of NRBQ's 'Tiddlywinks,' but what really caught the attention of fans was Saturday night's cover of Lou Reed's irreplaceable 'Transformer.' To top it off, Sharon Van Etten and Patrick Stickles of Titus Andronicus were in attendance and were each featured on a song. On Sunday, Tick covered The Beatles' 'Meet the Beatles!' in full, and subbed in a bunch of guest performers including Tommy Stinson of the Replacements, Dawes' Taylor Goldsmith, Robert Ellis and James Felice of the Felice Brothers.
Check out some fan-made footage of the covers below.
Sharon Van Etten & Deer Tick: Lou Reed - 'Perfect Day'
Taylor Goldsmith & Deer Tick: The Beatles - 'Don't Bother Me'