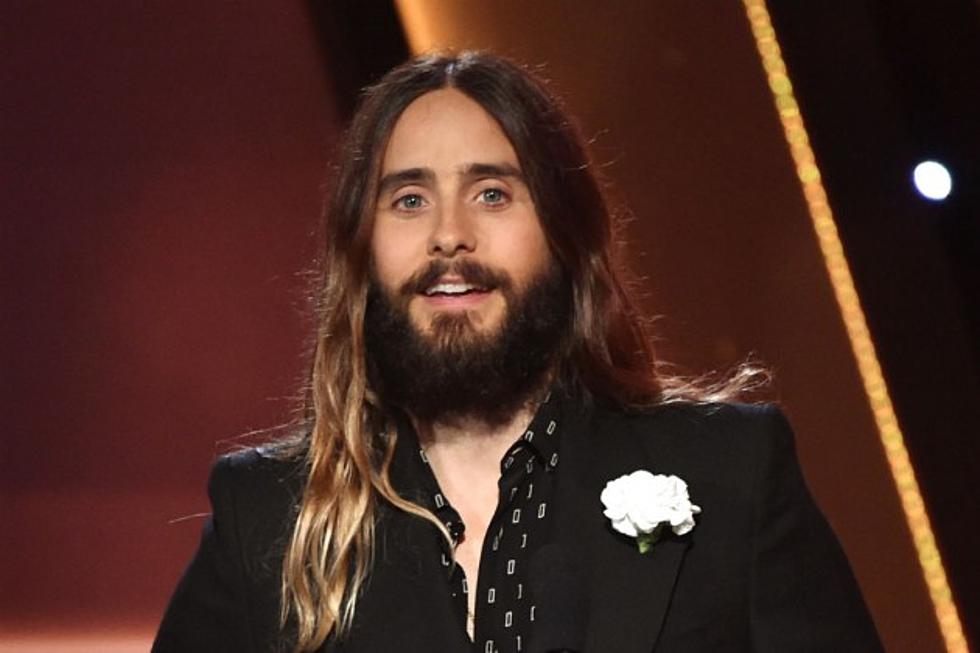 30 Seconds to Mars' Jared Leto Adds the Joker to His Acting Resume
Kevin Winter, Getty Images
Yesterday (Dec. 2), Warner Bros. announced the finalized cast for the upcoming DC Comics film adaptation of 'Suicide Squad,' with Jared Leto taking on the role of the Joker. It's long been speculated that the 30 Seconds to Mars frontman would portray the 'Batman' villain, but this official announcement confirms the rumors.
'Suicide Squad' follows the story of a group of imprisoned super villains who are offered a chance at redemption by performing top-secret operations for the government. Leto will join Will Smith, Tom Hardy, Margot Robbie, Jai Courtney and Cara Delevingne, who will also appear in the movie.
This is far from Leto's first go at the silver screen. Before his days in 30 Seconds to Mars, Leto appeared alongside Claire Danes in the MTV teen drama, 'My So-Called Life.' He went on to appear in a long list of movies, including 'Fight Club,' 'Requiem for a Dream' and 'Dallas Buyers Club' -- the latter of which earned the actor an Oscar for Best Supporting Actor in 2013.
Though we now know Leto's next film, there's no news on his next music project yet. 30 Second to Mars' latest and fourth album, 'Love, Lust, Faith and Dreams' arrived back in 2013. After its release, the band parted ways with their then-label, Virgin Records, in 2014.