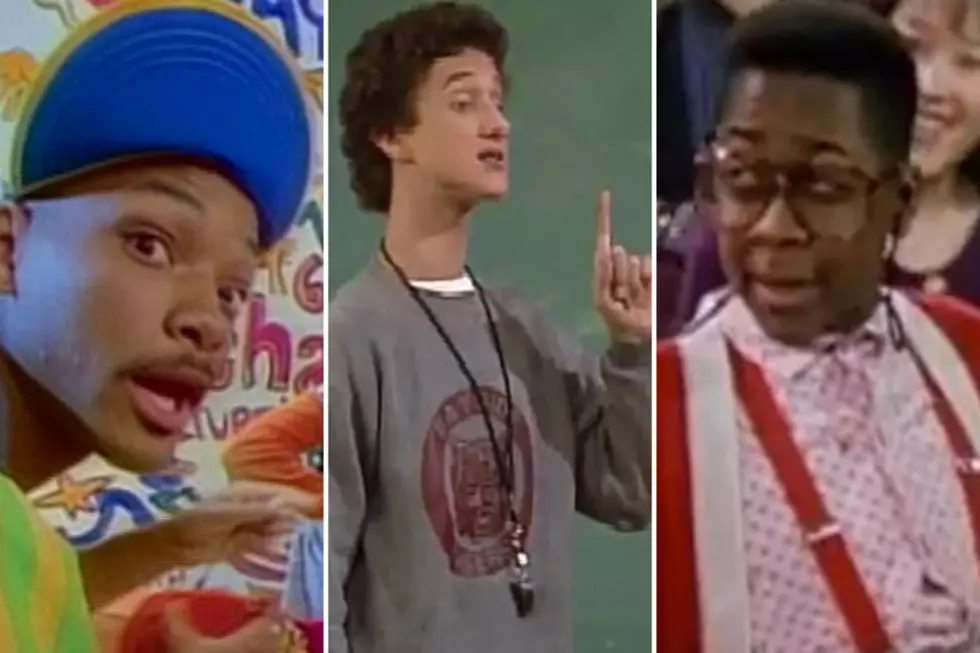 10 TV Theme Songs From the '90s That Will Get Stuck in Your Head
YouTube
It's usually the first thing you hear, and the thing you remember most, about a TV show. But the best TV theme songs are more than just something to play over the opening titles. They're also catchy exposition in 30 or so singalong seconds. Don't say we didn't warn you, but these 10 TV theme songs from the '90s will get stuck in your head.
'Teenage Mutant Ninja Turtles'

The clever theme song from 'Teenage Mutant Ninja Turtles' -- penned by Chuck Lorre and Dennis C. Brown -- serves as the mission statement of the Turtles, introducing each character, one-by-one and as strong, powerful and totally cool ass-kicking dudes.

'Married ... With Children'

Even though Frank Sinatra's 'Love and Marriage' had been around for 40 years, 'Married ... With Children' claimed it as its own. Al and Peg Bundy even turned Ol' Blue Eyes' love song into a sarcastic look at the not-so-flattering balls and chains of romantic couplings.

The theme song for the animated hit (which Steven Spielberg had a hand in) is full of clever rhymes and is totally catchy. And even if you've never seen an episode of the show, the song's lyrics spell out pretty much everything you need to know in one minute.

The jungle motif and flute-like sound of the analog synths used to produce the 'Rugrats'' playful theme song perfect suited the wild nature of the kids in the super-popular animated show. And they all came from the mind of Devo's Mark Mothersbaugh.

The saxophone-heavy theme song that greeted 'Full House' viewers every week was called 'Everywhere You Look,' and it was written by Jesse Frederick, who was pretty much responsible for every single TV theme song used during ABC's popular TGIF block in the '90s.

One of Nickelodeon's breakthrough shows back in the '90s was also one of the first Nicktoons ever created. The theme song's elegant simpleness features one of those tunes that you'll find yourself whistling without even realizing it.

Ross, Chandler, Joey, Phoebe, Monica and Rachel were on every twentysomethings' wish list of friends back in the '90s. Its super-catchy theme song, 'I'll Be There for You' by the Rembrandts, even became a hit on pop and alternative radio during the show's heyday.

Like the 'Full House' theme (see above in our list of 10 TV Theme Songs From the '90s That Will Get Stuck in Your Head), 'Family Matters'' theme song, 'Days Go By,' was written by Jesse Frederick. Give it a listen, and see if you're not humming it for the rest of the day.

Three things come to mind when you think of 'Saved by the Bell': Screech, A.C. Slater and the infectious theme song by Scott Gale. The show set the foundation for plenty of other similarly themed TV series during the '90s that dealt with serious social issues in often funny ways.

'The Fresh Prince of Bel-Air'

Is this the best TV theme song of the '90s? Maybe. It's certainly one of 'Fresh Prince' star Will Smith's best songs. Rhyming over a simple but effective hip-hop beat, Smith relates everything you need to know about the show and his character.