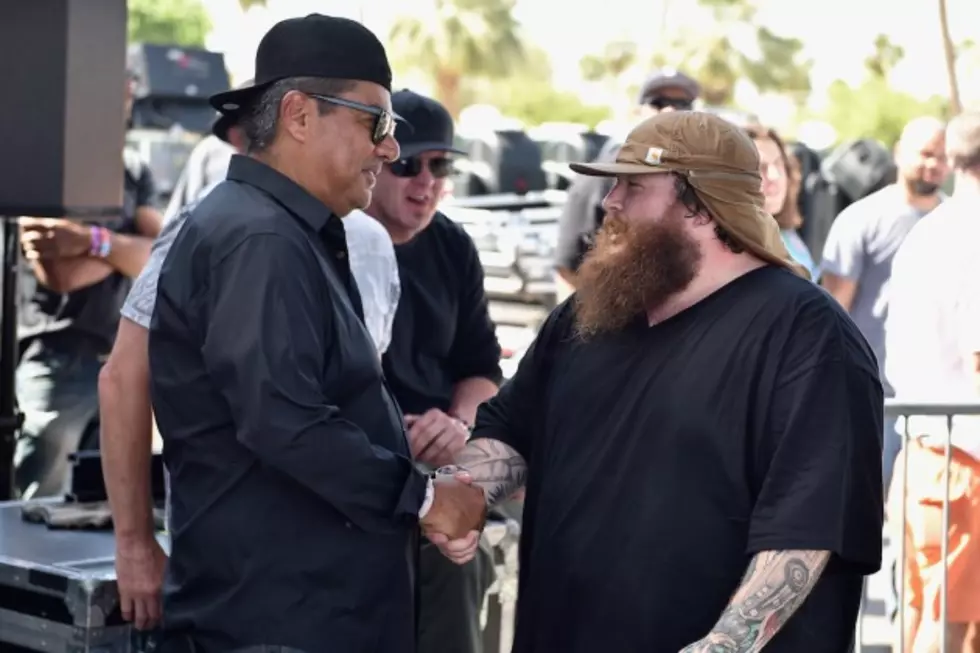 Action Bronson Pulls 'Motherf—ing Legend' George Lopez on Stage at Coachella
Kevin Winter, Getty Images
As Action Bronson has shown in the recent past, whether he's throwing fans off the stage or taking a mid-song bathroom break, he's prone to dominating a stage. He did so again at Coachella this weekend when he brought comedian and Bronson-appointed "motherf----ing legend" George Lopez on stage during his set. Watch a quick clip of the interaction from yesterday's set (April 10) below:
The comedian and former host of TBS talk show Lopez Tonight was watching Bronson's set from the side of the stage when he was pulled out, briefly pumped his fist in the air and returned to his viewing spot.
The surprise cameo was just one of many Bronson curiosities during his Friday Coachella set: He pumped up the crowd by telling them, "Shake your motherf---ing a--hole," asked one space-invading fan, "You want to touch my beard, you motherf---ing weirdo?" and seconds later made out with a female fan, according to Billboard.
Bronson is on the road is support of his new album, Mr. Wonderful, which was released in March and debuted at No. 7 in the U.S. Check out Action Bronson's complete tour dates, which include another stop at Coachella next weekend and European gigs beginning in September, at his website.