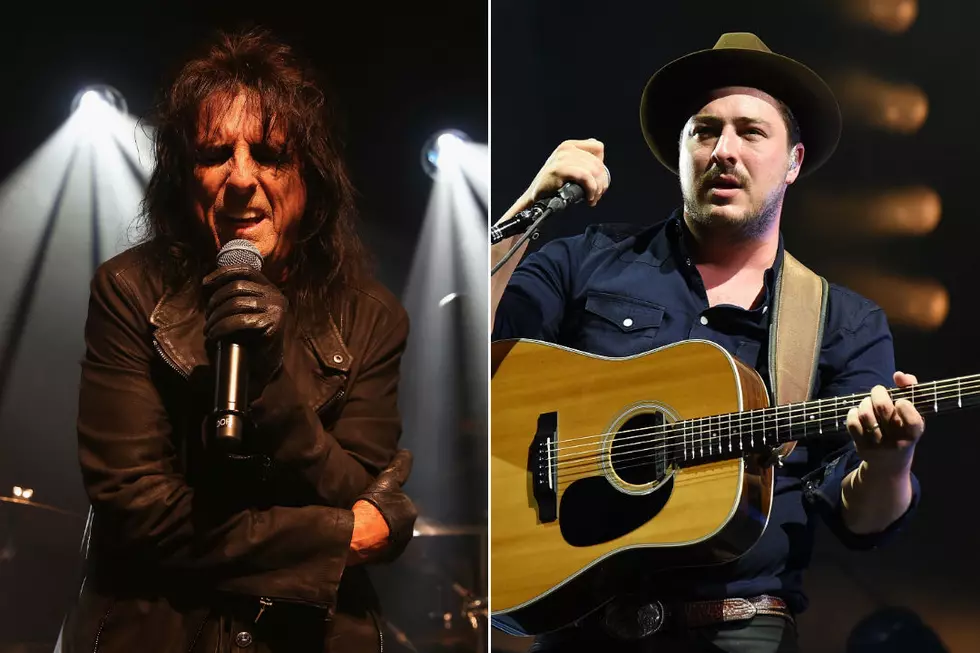 Alice Cooper Walks Back Mumford and Sons Diss, Admits They're a 'Good Rock and Roll Band'
Tasos Katopodis / Jason Merritt, Getty Images
A couple of years ago, Alice Cooper took some digs at Mumford and Sons, suggesting that labeling them as a rock band is "an offense to rock and roll." Now, Cooper has walked back those claims.
In an interview with NME (see above), Cooper says it took hearing Mumford and Sons' latest album, Wilder Mind, to recognize that the English quartet is a bonafide rock band.
"Have you heard their new album? It rocks," Cooper says. "They … kind of proved me wrong." He later adds, "They're a really good rock and roll band … that's the kind of band I'd go to see."
However, Cooper notes that at the time of his comments, he made his assessment based on Mumford and Sons' previous albums, which he still maintains aren't true rock and roll.
"When you say the Foo Fighters, when you say Aerosmith, when you say Alice Cooper, you're talking guitar rock and roll," he says. "When you say the Lumineers, when you say Mumford and Sons; they're really good at what they do, but I don't see that as rock and roll. They're a really good folk band."
In his original conversation with Fuse -- which you can watch below -- Cooper also took some jabs at the Lumineers, saying if he "wanted to see a great clog dancing band, I'd see the Lumineers," later adding, "Rock bands don't have accordions, or lutes or flutes, unless maybe you're Jethro Tull."