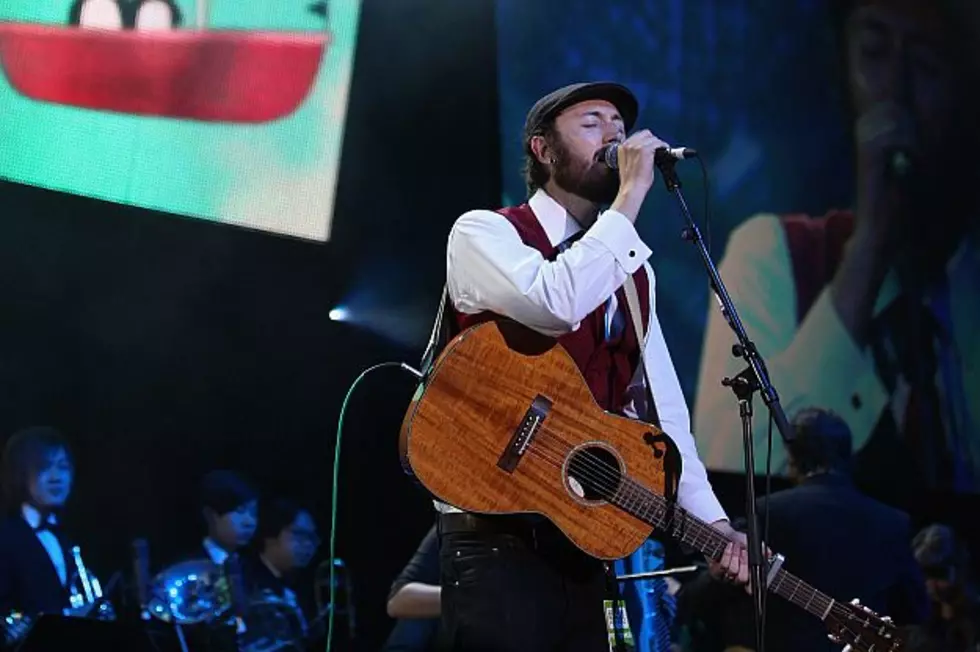 Avalanche City's Dave Baxter Muses Over Unexpected Success and the New Mainstream – Exclusive Interview
New Zealand folk group Avalanche City have plans to infiltrate your iPod while you're listening to Mumford and Sons, the Avett Brothers and more groups in the same vein. Avalanche City was initially a solo project of Dave Baxter, but the musician recruited friends to help take it on the road and release the debut album 'Our New Life Above the Ground' last year.
After offering the record for free online, 10,000 people downloaded the title and prompted Baxter to give it a proper release. Diffuser.fm caught up with the 'Love Love Love' singer to discuss the unexpected success of Avalanche City and more.
You literally created Avalanche City all on your own, playing every instrument for 'Our New Life Above the Ground' and piecing it together. Was it stressful working on the album alone?
I really enjoyed the process. By no means was it a walk in the park, but it was great. It wasn't stressful because at the time I didn't have anything I was working towards. There was no deadline or anyone being like, "I need this now," because I wasn't signed or anything. I was pretty much unheard of. At the time it was pretty much me playing by myself to rooms of maybe 40 people.
You were in a hardcore band called One Must Fall, right?
Yeah, that's right. And I was in another hardcore band called Chase.
What made you go from one end of the spectrum to the other?
I really wanted to sing and start my own project because I've been in bands all my life. There's band politics and everything, and you'll write a riff that's really cool and someone won't like it and it won't get put into the song. Although it can be a really, really good process, it can also be a little bit frustrating. I think I've been in bands a little too long, and I wanted something that was mine [laughs].
When you released 'Our New Life Above the Ground' as a free digital download, you were surprised at the positive response. Why is that?
Like I said, I was pretty much completely unheard of, so for it to have a good of a response as it did was pretty crazy and definitely unexpected. The only way news about the album traveled was literally word of mouth. So it was the Internet and Facebook and friends telling their friends. So now that there's the Internet, those country boundaries are a little bit blurred.
The music video for 'Love Love Love' has to be one of the most charming videos we have ever watched. Was that a collaborative effort between you and director Josh Smith?
The way that the video worked was actually quite cool because I have been playing around with the idea of using penguins and everything like that to promote Avalanche City. I had made penguin T-shirts and stickers and stuff like that. When I came to do the video, I was like, "It has to be penguins." I love the idea of sailing and adventures so I was like, "Let's get two penguins and put them on an adventure and they can run into pirates. It's going to be fun." Josh Smith is a really talented animator and I was telling him my ideas for the story. I had all these crazy and outlandish ideas and he kind of chopped them down and put them on a clear path.
How did you hook up with a major label like Warner Bros.?
Honestly, the whole way this came about is so strange. I released the album online and literally five days later I was talking to a friend on the phone. When I hung up I noticed I had a missed call so I called the number back. On the other end they picked up and said, "Hello, Universal Music speaking." I don't know how they found me, but they did. Obviously I didn't end up signing with Universal, but from there I realized I needed to get a manager.
Are you encouraged by artists like Gotye and Mumford and Sons who don't exactly fit the traditional pop star mold yet still managed to find mainstream success?
I actually haven't thought about it, but I guess so. The thing is that these days almost anything can work. The Gotye song ('Somebody That I Used to Know') is the catchiest song in the world, but it's also kind of really strange as well. The chorus doesn't hit until about a minute and a half into it and he goes through two verses before that. Previously it's like, "No, the rules say chorus in the first 30 seconds or minute." I feel like these days there's really no formula anymore, which is kind of exciting.
Watch the Avalanche City 'Love Love Love' Video