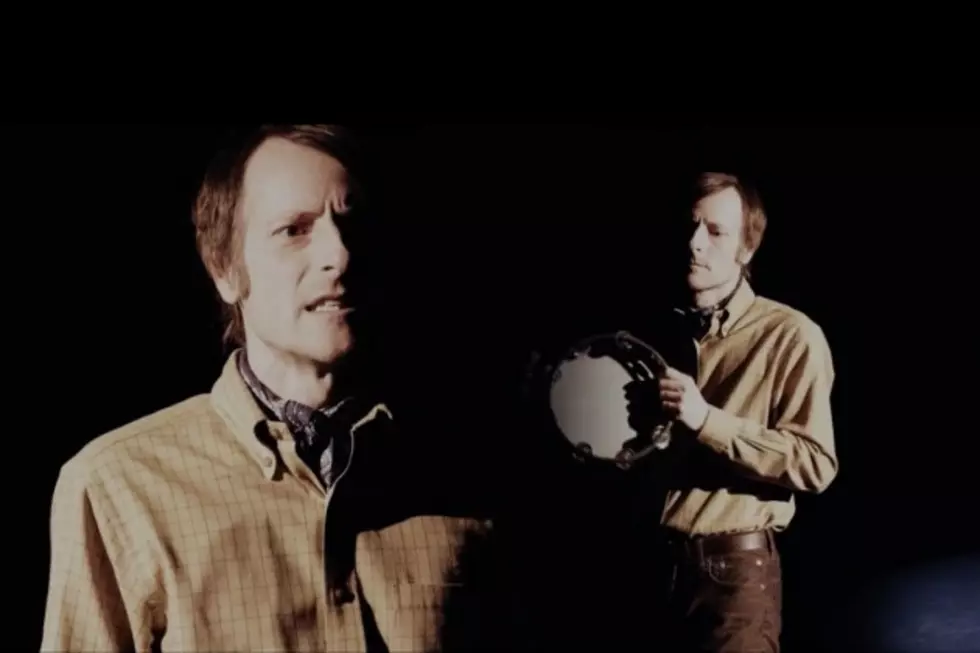 The Gories' Danny Kroha Kicks Off Third Man Records' New Video Series
Third Man Records
Third Man Records added to the long list of delightfully charming things it does yesterday (May 29) with the launch of the Blue Room Spotlight Series, which "features visually arresting, intimate performances in our Blue Room venue, shot by in-house film and video guru Brad Holland on RED cameras, and posted in 4K resolution," according to a press release.
The series kicked off yesterday with a video of the Gories' Danny Kroha performing a cover of Clarence Ashley's "Walking Boss" on a baritone dulcimer "that Danny tells us previously adorned a friend's home as a purely ornamental display." Kroha, who celebrates his 50th birthday this week, previously recorded the track for his album, Angels Watching Over Me, which was released on Third Man Records earlier this year.
Third Man Records further described their new video series by saying, "The Blue Room Spotlight Series will feature a variety of artists either local to Nashville or passing through town... They could be TMR recording stars or just artists we admire and respect. All genres of the musical spectrum will be represented, and artists are encouraged to re-interpret their material in ways that fans previously haven't heard. Anything goes, and we'll be there to capture it." Check out the inaugural video below.
Danny Kroha – "Walking Boss" (Blue Room Spot Light Series)