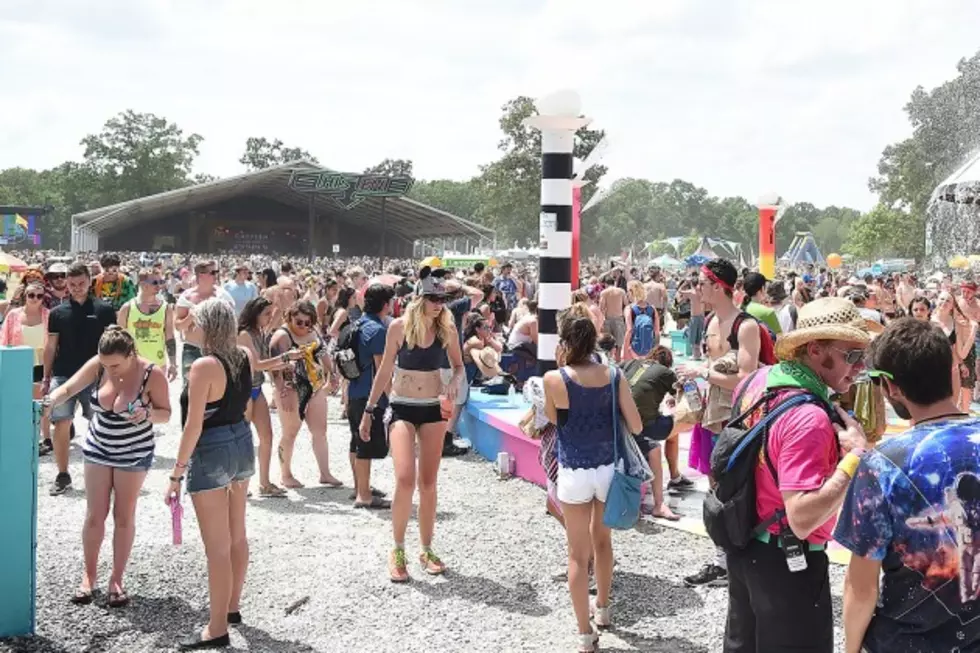 Bonnaroo 2015, Day Three: Bleachers, the War on Drugs + More
Jason Merritt, Getty Images
Big fluffy clouds and gorgeous blue skies greeted those emerging from their tents for Saturday's festivities at Bonnaroo 2015 (June 13). The festival has many selling points, but there's something about that southern summer atmosphere that is listed on the poster as TBA.
Saturday's lineup offered more of the same sort of trail mix scheduling with something for every genre of music. Headliner wise, the day belonged to rock and roll as two of the biggest contemporary names played back-to-back.
The first day of the actual weekend allowed for some relatively light foot travel as the tents and stages stayed pretty true to a certain style of music throughout the daytime hours. That said, if you were so inclined, you could have set up your blanket to get down with Belle and Sebastian or all the way down to hell with Slayer.
The stars of acts like Catfish and the Bottlemen, who had a packed tent singing along to every song, or Bleachers, continued to rise. It was clear the latter act was aiming to be on Bruce Springsteen's level of arena rock -- so it was hardly a surprise when frontman Jack Antonoff came out for the '80s Superjam later on and performed "Dancing in the Dark."
If Bleachers appeal to more of the "Born in the USA"-era Springsteen fans, then there was a nice juxtaposition with the War on Drugs who inject psych into the Boss' more pensive leanings. The band, staking its claim as bonafide top-tier festival performers this summer, treated fans to a dreamy, seamless set tailor made for a Tennessee sunset.
There's really no festival-to-band relationship that we can think of that trumps the one between Bonnaroo and My Morning Jacket. They both grew up out of their infancies and rose to international prominence in step with each other. That reality has made it so My Morning Jacket can only grace the Bonnaroo stage during new album cycles as opposed to every year, but everyone in the house knew what to expect when the band took the main stage for their headlining set.
Kicking things off with "Believe (Nobody Knows)" -- which seems perfect for opening any festival set -- MMJ immediately ditched their regular transition into "Compound Fracture" that they've been doing this tour and segued straight into the classic "Mahgeetah."
With that, the Kentucky-bred rockers masterfully worked their way through their second main stage appearance at Bonnaroo without ever taking a breath. We stayed for the whole two hours and we don't recall Jim James saying even one word other than "Thank you" at the end. Structurally workmanlike with enough room for musical variables, My Morning Jacket proved yet again why they're one of the best rock bands on the planet right on their home turf.
Slayer at Bonnaroo were everything they were billed to be, and credit to Childish Gambino who came out with something to prove, showcasing his dynamic range as a rapper, singer and all around entertainer. Oh, and did you hear about this year's Superjam? Jon Hamm, Zach Galifianakis and Corey Feldman all crashed it.