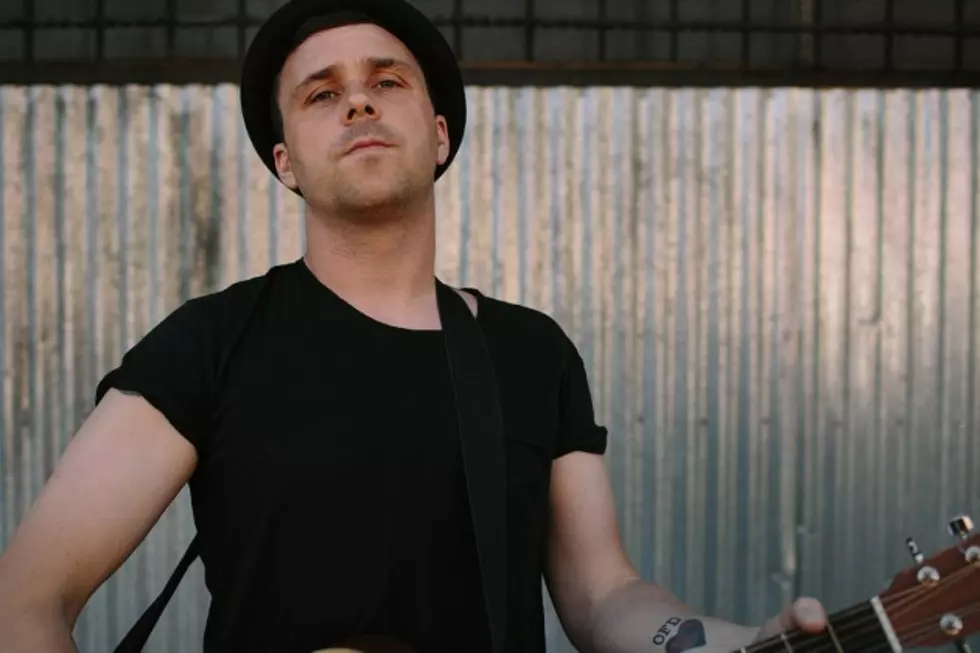 Exclusive Premiere: Bryan McPherson, 'Burn It Down'
EA Zimmermann
Bred in Boston and now based in Los Angeles, folk-punk troubadour Bryan McPherson is gearing up for the release of his third studio album, Wedgewood, via O.F.D. Records on June 10. Today (May 15), Diffuser is ecstatic to give fans a fresh taste of the politically active new album with the visceral "Burn it Down" -- stream the track in the audio player below.
Armed with nothing more than a guitar and harmonica, it doesn't take long for McPherson to crank up the intensity with "Burn it Down," a song that instantly grabs your attention and doesn't let go until the explosive finale.
"This song represents the breaking point and the end of the record. It's the climax. It's the last battle, the peak of anger and dissent," McPherson tells us about "Burn It Down." "One must be careful with anger. You can use it and it can use you up."
He says he wrote the powerful track in London, and it's actually the only song on Wedgewood that wasn't written in the U.S. "I was in a hotel room with terrible jet lag so I was wide awake at 4AM and wrote this song," he recalls. "An interesting tidbit is the end of the song pays homage to a song I wrote back in 2001 called 'Living in the Red,' and that's why I say 'Livin' in the red at the end' in the lyrics. It just seemed to fit."
As soon as Wedgewood hits the streets, McPherson heads out for an extensive tour across the states, kicking off on June 11 in Portland, Maine. You can pre-order the new album here, and make sure to grab is full tour itinerary at his official website.