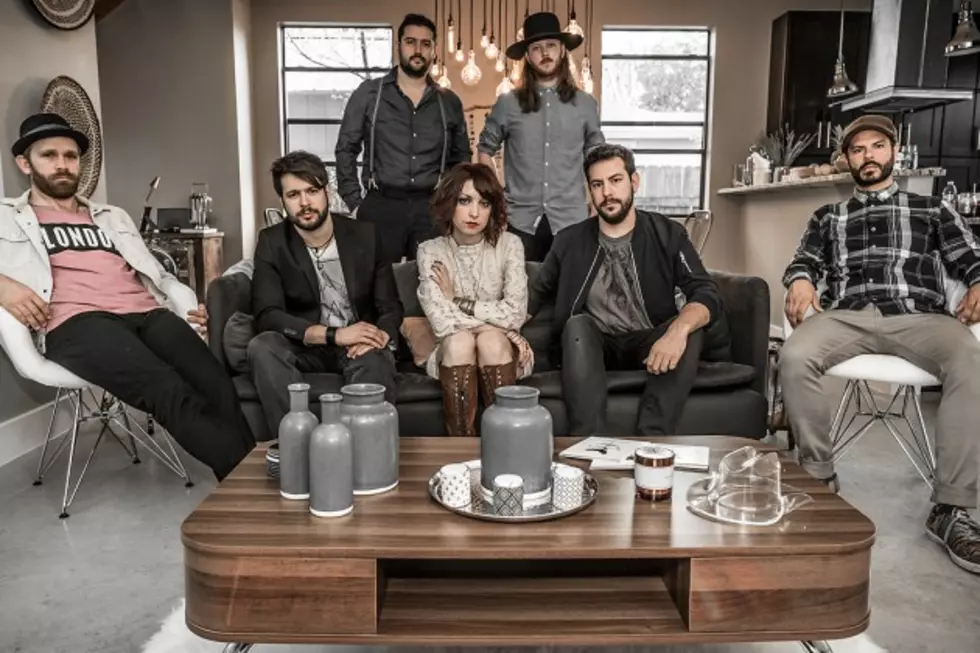 Exclusive Premiere: Sister Sparrow and the Dirty Birds, 'The Weather Below'
Timmermans
As Sister Sparrow and the Dirty Birds prepare for the release of their new full-length effort, The Weather Below, on May 18, Diffuser is beyond thrilled to partner with the soulful rockers to give fans an early taste of their new music -- stream The Weather Below in its entirety in the audio player below.
While the record is packed with the signature raw energy that Sister Sparrow and the Dirty Birds have developed since 2008, The Weather Below holds a special place in frontwoman Arleigh Kincheloe's heart.
"These songs are my favorite. I love them," she excitedly tells us about the 10 tracks that comprise the LP. "They are full of my history, my childhood, my experience, my family. I tried to think of what inspired me, what made me feel something. My family reared its beautiful and insane head -- I am who I am because of them, and my songs are me, therefore these songs are made of all of them."
Arleigh not only loves these songs for their personal connections, but also because she believes her band accomplished something different with this record, that The Weather Below is set "apart from our other projects."
She explains that this was accomplished by working with producer Ryan Hadlock. "He and I took my songs and stripped them down, built them back up. A lot of love and thought went into every note on this record. We lived and breathed it," she tells us. "We literally lived at the studio for three weeks. It was incredible to give ourselves the opportunity to have no distractions and only music to think about. Ryan is so awesome, we clicked on everything. He and I had the same ideas about everything, the same vision."
The Weather Below will be available in stores on CD and vinyl, and digitally via iTunes, on May 18. Sister Sparrow and the Dirty Birds have several shows planned throughout the next few months, including a gig at Rough Trade in Brooklyn on May 20. You can find their complete tour itinerary at their official website.