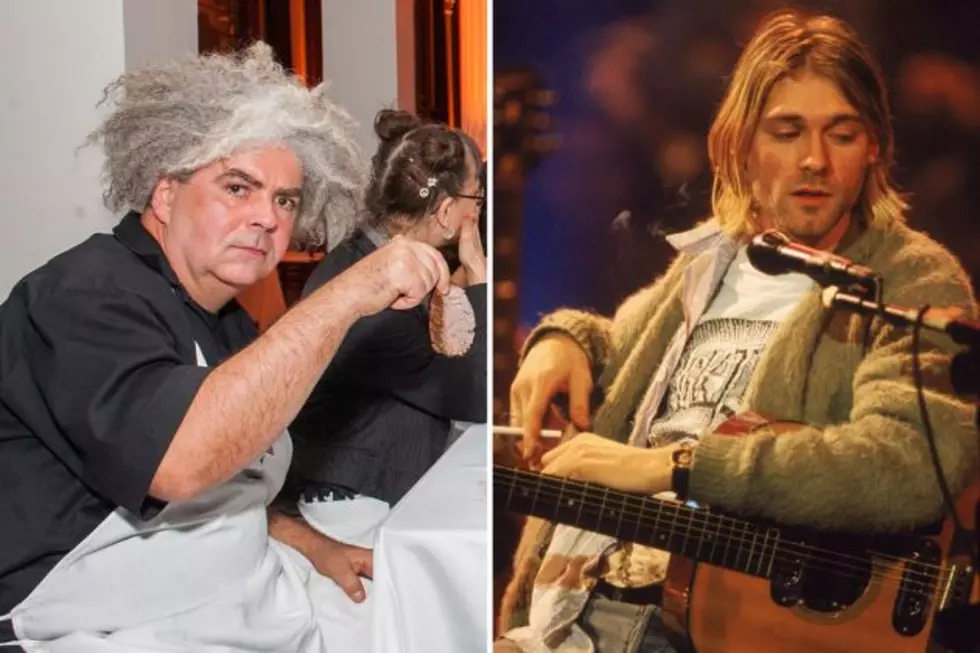 Melvins Frontman Buzz Osborne Says 'Montage of Heck' Is Mostly Untrue
Valerie Macon / Frank Micoletta, Getty Images
Filmmaker Bret Morgan excited Nirvana fans with the prospect of an honest look into the life of late frontman Kurt Cobain with the documentary Montage of Heck. But Melvins founder Buzz Osborne was a bit skeptical and, after watching it (twice), he had more than a few negative things to say about the film's authenticity.
Osborne grew up with Cobain and he said the two of them went to high school together. Osborne's even responsible for introducing Dave Grohl to Cobain and Nirvana bassist Krist Novoselic, so his opinion carries some weight.
In an article published at the Talk House, Osborne discusses how much of Montage of Heck he found to be made up. He said, "People need to understand that 90 percent of Montage of Heck is bulls--t. Total bulls--t. That's the one thing no one gets about Cobain — he was a master of jerking your chain."
Osborne is especially hard on Courtney Love and accuses her of being a constant liar. "When Courtney speaks, the truth is certainly there, but God only knows where it begins and ends," he said. "In the 20 years since Kurt's death, the undisputed facts of some of her stories seem to change almost hourly. I remain unconvinced in regards to her testimony, and I don't think I'm alone."
Osborne also said seeing Love nude in the film was "akin to staring into the sun." He did, however, have a couple of good things to say about the documentary. "I did enjoy the really cool animation, though, and they did a fantastic job of showing what a depressing sh---hole Aberdeen really was and still is," he said. "For that, I salute them!"
Read all of King Buzzo's thoughts here.
Kurt Cobain: Montage of Heck – Official Trailer