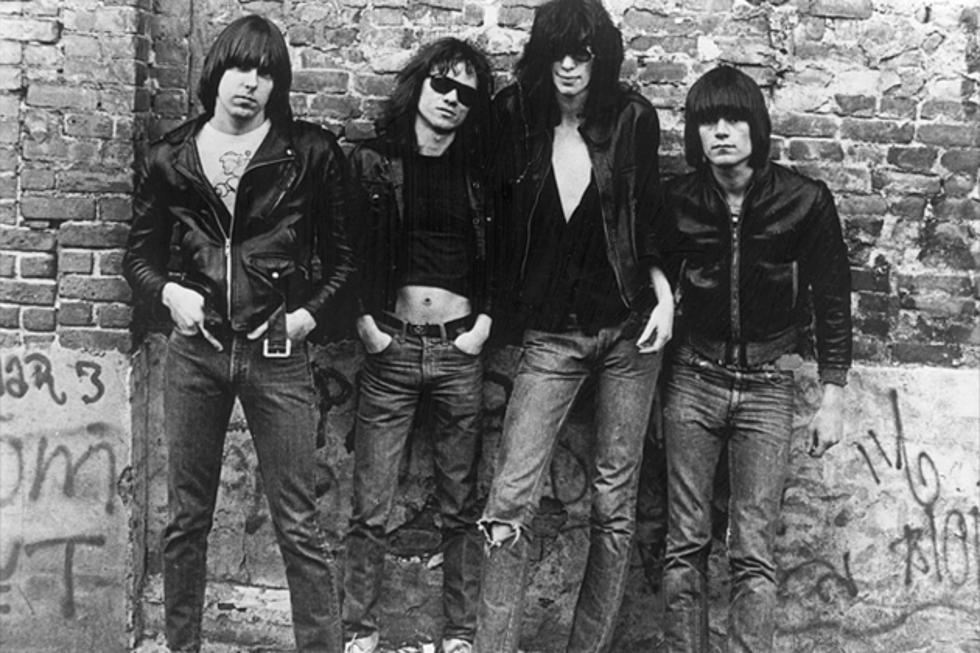 Casting Call: Who Should Play the Ramones In the Upcoming Martin Scorsese Film?
Evening Standard, Hulton Archive
Ever since we heard the news that legendary -- and Oscar-winning -- director Martin Scorsese would take on the enormous task of creating a film about the Ramones (separate from a planned documentary), our heads have been spinning. What time period of the iconic band's career will the movie focus on? Will it feature never-before-seen concert footage? And most importantly, who will play the four founding members?
We've been focusing on that last question for awhile, so if Mr. Scorsese is listening, here are our suggestions on who should be cast in the role of the Ramones:
Joey Ramone Played by Adam Driver
Every time we watch 'Girls' -- hey, don't judge us -- we think to ourselves, "Who is that Joey Ramone lookalike?" Adam Driver has been on the HBO series since 2012 and, based on his tall, lanky looks alone, would make for the perfect Joey Ramone in Scorsese's movie. Plus, this wouldn't be his first time acting in a movie about music: he portrayed the deep-voiced cowboy in the Coen brothers' New York folk film, 'Inside Llewyn Davis.'
Dee Dee Ramone Played by Charlie Tahan
Getting his start in the acting world at the young age of 10, Charlie Tahan has proven to be an actor worth keeping an eye on. Now almost 17-years-old, Tahan is just a few years younger than Dee Dee when he helped form the Ramones. While we're not sure of his bass-skills, we're positive Tahan's acting background -- and looks -- will help him be the perfect Dee Dee.
Johnny Ramone Played by Joel David Moore
Joel David Moore always seems to get cast as a nerd. Remember his character, Owen, from 'Dodgeball'? Or how about J.P., the geeky villain in 'Grandma's Boy'? It's time for Moore to step out of the dorky stereotype and what better way to do that than cast him as guitarist Johnny Ramone? Fortunately, Moore has a bit of familiarity with the music industry as he's starred in a number of music videos, including Fall Out Boy's cover of the Michael Jackson tune, 'Beat It.' And let's not forget Moore actually played Joey in 2013's 'CBGB' movie.
Tommy Ramone Played by Anton Yelchin
Not only does he have the brooding Tommy look down, but Anton Yelchin has a history with rock and roll. While waiting between acting gigs, Yelchin formed the now defunct punk act the Hammerheads. While he was the frontman and guitarist for the Hammerheads, we get the feeling the 'Star Trek' and 'Terminator Salvation' actor wouldn't mind sitting behind a kit to portray the legendary Ramones drummer.
Who do you think should play the members of the Ramones in Scorsese's movie? Let us know in the comments section below.