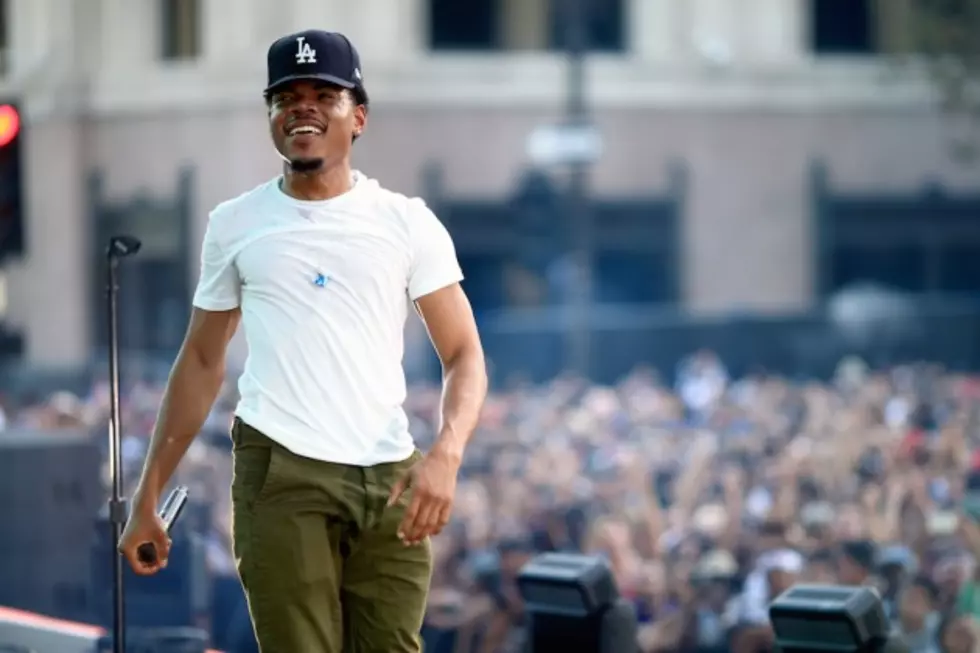 Chance the Rapper Finally Releases 'Surf' Album for Free
Christopher Polk, Getty Images
Since Chance The Rapper first teased Surf – a new album from his group, Donnie Trumpet & the Social Experiment – back in October, it's been possibly the most impatiently anticipated album in hip-hop circles, and most other circles (especially since it was rumored it would be out by the end of last year). But the wait is over, as Chance announced that Surf is now available on iTunes for exactly $0. Feel free to download your copy here.
According to SPIN, the album features the likes of Busta Rhymes, Janelle Monáe, B.o.B., Erykah Badu, J. Cole, Big Sean, Jeremih and a bunch of others.
Speaking about the album when it was first announced, Chance said of working with the band as equal, full-time counterparts, "The band has been backing me on a lot of the shows, so when you go to a Chance the Rapper show, it's billed as a Chance the Rapper show, and even though you bought a ticket for a Chance the Rapper show, you end up going to a Social Experiment concert, you know? And you get the full experience of the musicality of four seasoned players. It's something different." He continued, "We've been trying to take in all these cool, different outside cultural experiences and make that into a free listenable project. That's the new thing."
Watch the previously released video for the Surf track "Sunday Candy" below and check out the album's tracklist:
Surf tracklist:
1. "Miracle"
2. "Slip Slide"
3. "Warm Enough"
4. "Nothing Came To Me"
5. "Wanna Be Cool"
6. "Windows"
7. "Caretaker"
8. "Just Wait"
9. "Familiar"
10. "SmthnthtIwnt"
11. "Go"
12. "Questions"
13. "Something Came To Me"
14. "Rememory"
15. "Sunday Candy"
16. "Pass The Vibes"
Donnie Trumpet & the Social Experiment – "Sunday Candy" (Official Music Video)