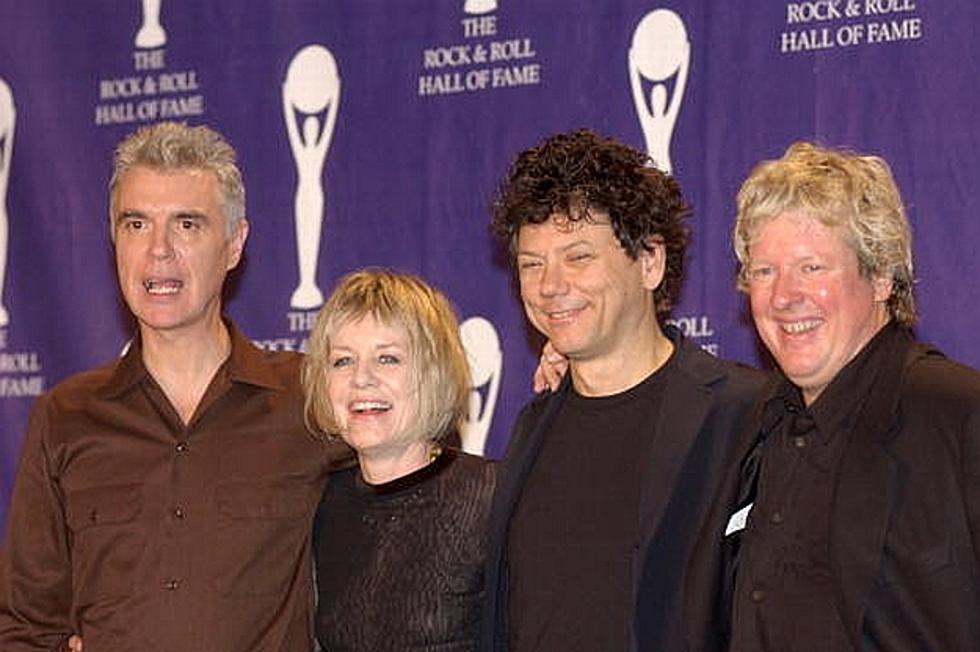 Chris Frantz Still Hopes for a Talking Heads Reunion With David Byrne
It's been over 20 years since the Talking Heads officially disbanded. Their break up in 1991 didn't exactly end on the best of terms. Despite a brief reunion during the Talking Heads' induction into the Rock and Roll Hall of Fame in 2002, former frontman David Byrne has dismissed any reformation talks. However, that hasn't stopped drummer Chris Frantz from still entertaining the idea.
A DVD entitled 'Chronology' recently dropped, documenting the Talking Heads' 16-year career. It is a pretty expansive title that dates back to the influential band's early appearances at the legendary rock club CBGB in New York City in the 70's, to their worldwide success in the '80s. Frantz didn't mind looking back into the past despite how his former band ended.
"Anybody who has been in music or the arts in general for 30 or 40 years, that career will have lots of twists and turns and ups and downs," Frantz told Spinner. "And not all of the memories are rosy, but with the Talking Heads we were very fortunate and we all realized that and I think that the 'Chronology' DVD reflects the sort of progress that we made over the years, from a little wobbly and jerky three-piece band that was very interesting, to a full-fledged juggernaut [laughs]."
Frantz and wife Tina Weymouth, who was also the Talking Heads' bassist, formed New Wave duo Tom Tom Club in 1981 and concentrated on that project once their former band dissolved. Weymouth has had harsh words about Byrne in the past, describing him as "a man incapable of returning friendship" who didn't love his old bandmates. Frantz seems to have a less bitter view on the situation and hopes one day everyone can come together.
"I'm not holding my breath but I still have my hopes that maybe someday David will call and say, 'You know, I should give Chris and Tina and Jerry a call and do something with them,'" admits Frantz. "And why not, you know? We make a pretty good team."