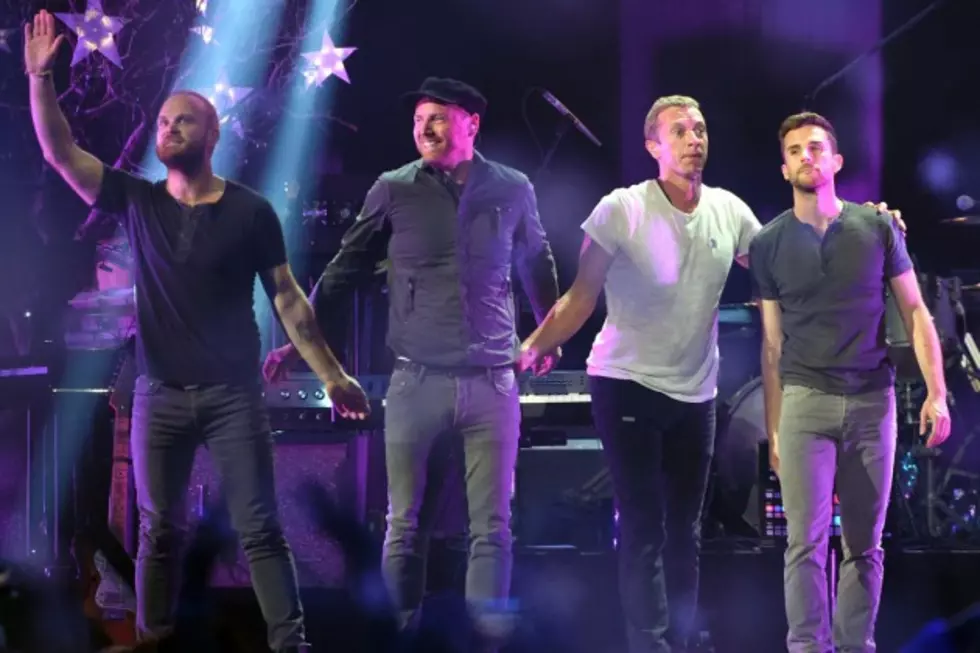 Listen to Coldplay's Beautiful New Track, 'Miracles'
Ethan Miller, Getty Images
Coldplay have been keeping very busy lately, with their 'Ghost Stories Live' CD/DVD just coming out and announcing the unfortunate news of their final album -- and today (Dec. 11) the piano rockers have released a brand new soulful, rhythmic track titled 'Miracles' off of the 'Unbroken' soundtrack. You can listen to the beautiful song below.
The track is arguably the best song they've written in years, with a hip-hop inspired rhythmic bass beat accompanied by some jiving acoustic guitar riffs and passionate, soulful singing from frontman Chris Martin.
The 'Unbroken' soundtrack is set for release this coming Monday (Dec. 15) via Parlophone and Atlantic Records. The Angelina Jolie-directed movie itself opens on Christmas Day in the U.S. and on Dec. 26 in the U.K.
Listen to Coldplay's 'Miracles'