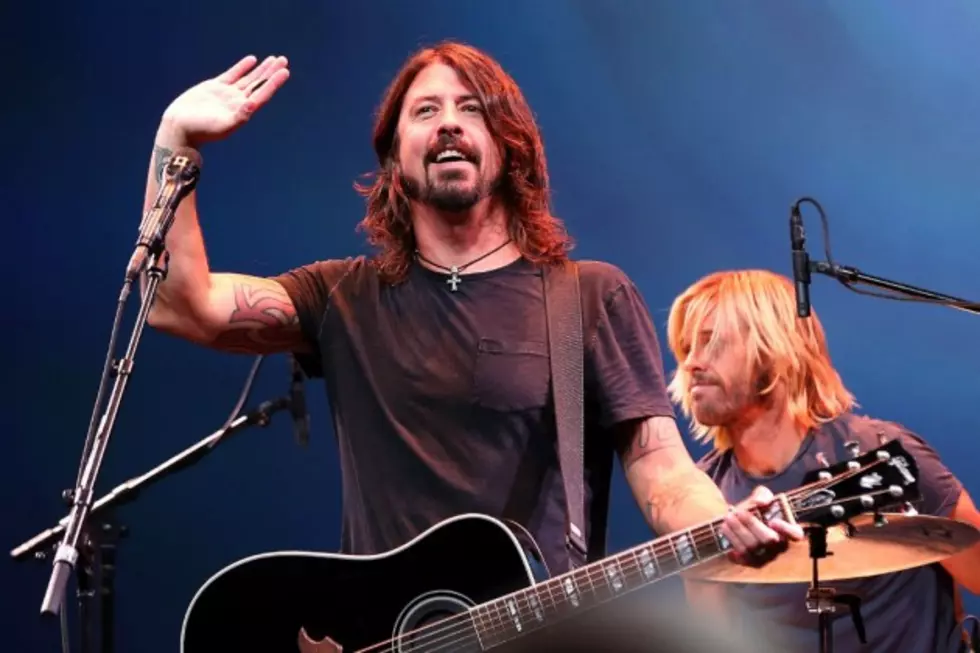 Dave Grohl Says Nirvana's 'MTV Unplugged' Performance Was Nearly a 'Disaster'
Justin Sullivan, Getty Images
In an interview with American Way magazine, Dave Grohl acknowledged that Nirvana's 1993 'MTV Unplugged' performance "became one of the band's most memorable." Grohl will get no argument there, however, he revealed that during two days of rehearsals leading up to the set, no one thought it was going to be as successful as it was.
"That show was supposed to be a disaster," Grohl said. "We hadn't rehearsed. We weren't used to playing acoustic. We did a few rehearsals and they were terrible."
"Everyone thought it was horrible," he continued. "Even the people from MTV thought it was horrible. Then we sat down and the cameras started rolling and something clicked."
A couple of years ago, MTV released behind-the-scenes footage from the 'Unplugged' performance, and during a new interview, producer Alex Coletti said the turning point came when he gave Grohl a set of brushes and sizzle sticks for the show.
"Kurt wasn't happy with the way rehearsals were going; he didn't like the way Dave sounded playing drums with sticks," Coletti said. "He's a heavy hitter, and the thing about 'Unplugged,' especially with rock bands, is if the drummer doesn't really, really get it under control and tries to play a rock show on a smaller kit, then it brings the show to a bad-sounding electric show instead of a good-sounding acoustic show."
In the end, the only song Grohl didn't play on was 'Pennyroyal Tea,' which Kurt Cobain performed solo.
"I think that song meant a lot to him," director Beth McCarthy-Miller said in the 2013 interview. "I think it was very personal and I think he wanted to feel simple and raw and just him singing his heart out. And I think any of the other instruments were getting in the way of the emotion of the song for him."
Watch Coletti and McCarthy-Miller's 'MTV Unplugged' interviews below:
You Think You Know Nirvana?