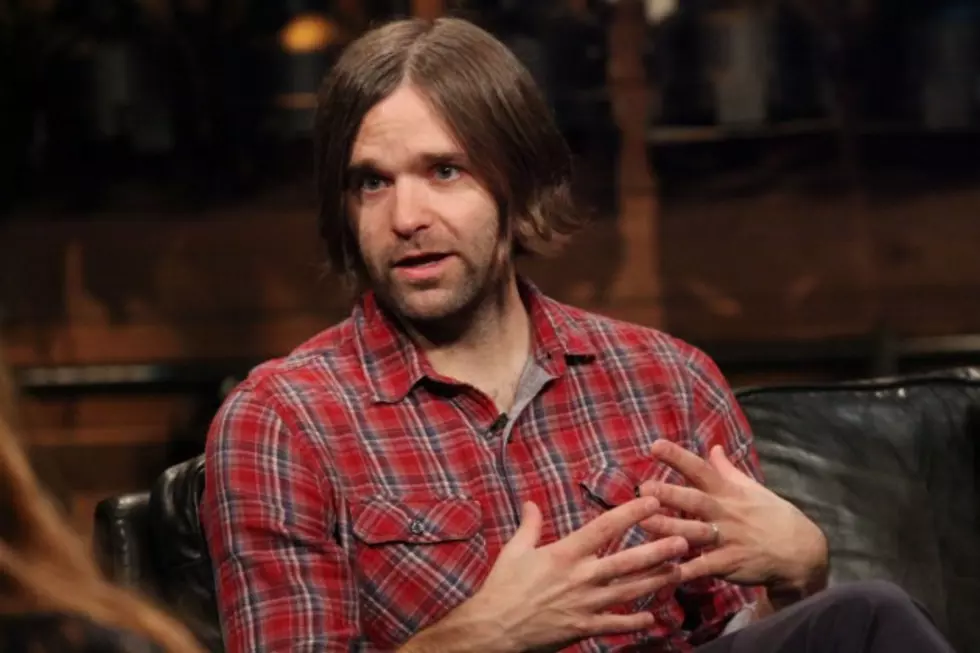 Death Cab for Cutie's Ben Gibbard Says Relationship With Chris Walla Was 'Complicated'
Astrid Stawiarz, Getty Images
Ever since Death Cab for Cutie announced their eighth album, Kintsugi -- which arrives in just a few short days on March 31 via Atlantic -- there has been much discussion surrounding the fact that it would be the band's final album with founding member Chris Walla, who parted ways with the Seattle indie rockers after its recording. In a new interview, frontman Ben Gibbard opened up about Walla's departure, saying Walla had "one foot out the door for years" and describing their relationship as "complicated."
"I think that, knowing this was something that was coming -- for years, honestly -- there's a particular kind of relief that comes when you know that the outcome that you've expected on the horizon is finally here, and you can finally move on with you life," Gibbard told DIY Magazine. "I'm certainly not overflowing with joy that Chris left the band, but at the same time, just having -- finally after all these years -- the catharsis of somebody who's had -- in some ways -- one foot out the door for years, finally leave the band, it comes with a particular sense of relief."
"Particularly Chris and I's relationship has been a complicated one over the years and I think that sometimes neither of us have said the thing we needed to say at the time because we were fearful of setting one another off," the Death Cab singer added.
Gibbard went on to describe Walla's absence as "bittersweet" but also "liberating" for the creative process.
"I think that when you're making a record with a band and you've been doing it as long as we have, sometimes you do have to tiptoe around people and make sure you don't hurt their feelings if you tell them that something's not working," he explained. "You know that you're gonna be living with this person for the next year and a half, playing these songs."
Kintsugi is available to stream now.