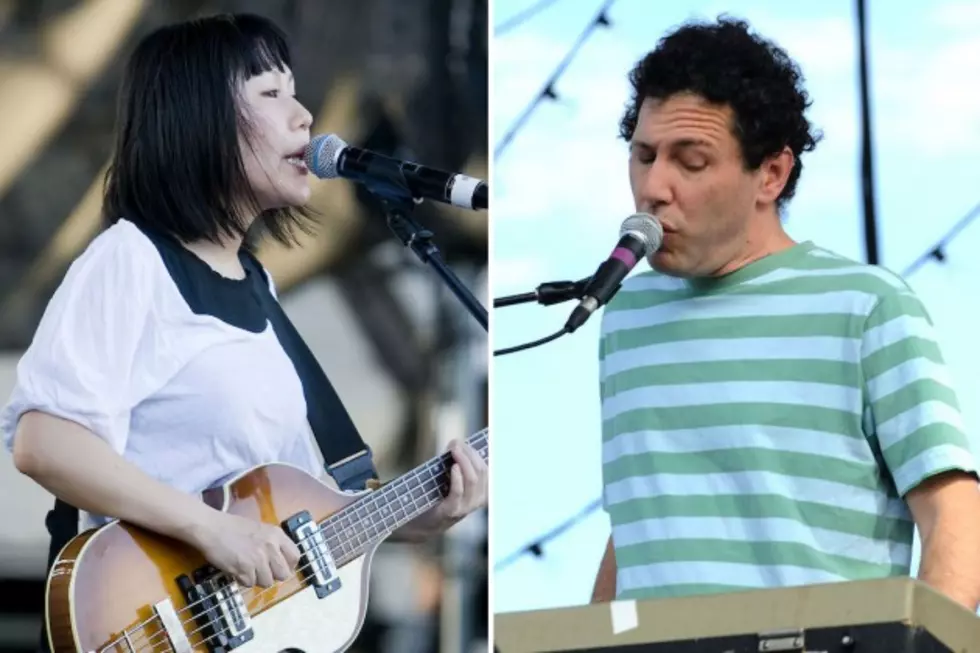 Deerhoof, Yo La Tengo + More Contribute to Off-Kilter Nursery Rhymes Album
Jeff Fusco / Michael Buckner, Getty Images
Jazz multi-instrumentalist and bandleader Bill Wells has an indie rock supergroup, but they don't want to sing to you. They want to sing to your kids.
Wells' new album Nursery Rhymes features jazzy, off-beat takes on classic... well, nursery rhymes. Deerhoof vocalist/bassist Satomi Matsuzaki sings a version of "Twinkle, Twinkle Little Star" that manages to be both soothing and unsettling; Wells plays with Yo La Tengo and jazz singer Karen Mantler on "Three Blind Mice," a track you can hear below. Neither feel wholly suitable for children.
The album was produced by Norman Blake of Teenage Fanclub and also features Isobel Campbell, formerly of Belle & Sebastian. Yo La Tengo joins Wells on several of the album's tracks, which are listed below.
Track List
1. "Three Blind Mice" ft. Karen Mantler and Yo La Tengo
2. "Polly Put The Kettle On" ft. Isobel Campbell and Amy Allison
3. "Humpty Dumpty" ft. Amber Papini and Yo La Tengo
4. "Shoo Fly" ft. Amy Allison and Yo La Tengo
5. "Oranges And Lemons" ft. Syd Straw with The Karen Mantler Trio
6. "Hickory Dickory Dock" ft. Norman Blake and Aby Vulliamy
7. "Hot Cross Buns" ft. Michael Cerveris
8. "Ding Dong Bell" ft. Bridget St. John
9. "Lavender's Blue" ft. Norman Blake, Georgia Hubley and Yo La Tengo
10. "Bobby Shaftoe" ft. Aby Vulliamy
11. "Rock A Bye Baby" ft. Isobel Campbell
12. "Twinkle Twinkle Little Star" ft. Satomi Matsuzaki
13. "Ring Around The Rosie" ft. Karen Mantler and Yo La Tengo
14. "Hey Diddle Diddle" ft. Annette Peacock
15. "Ride A Cock Horse" ft. Norman Blake and Yo La Tengo