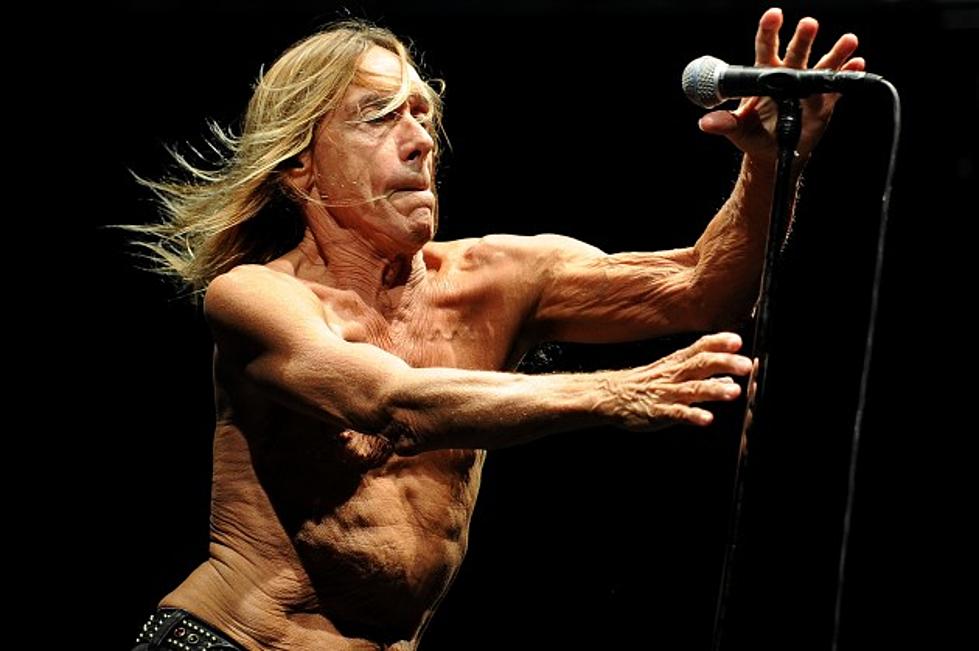 'Detroit Rock City' Author Steve Miller on Jack White, the Dirtbombs and Bob Seger on Acid
Matt Roberts, Getty Images
Say what you want about New York or London. The real birthplace of all tried-and-true gritty rock 'n' roll is Detroit. Everyone from the Stooges and MC5 to the White Stripes were born and bred there, and yet for years, no one had adequately told the tale of the city and its loud-as-hell inhabitants. Enter Steve Miller, whose new book 'Detroit Rock City: The Uncensored History of Rock 'n' Roll in America's Loudest City' arrived last month via Da Capo.
Although Miller is better known for scribbling novels on true crime than non-fiction books about music, he's more than capable of unraveling the torrid tale of Motor City rock 'n' roll. From witnessing an MC5 gig out in the woods behind his house at the age of 12 to fronting the pioneering hardcore punk band the Fix in the early '80s, Miller has seen, heard and smelled all the city of Detroit has to sonically offer. He recently sat down with Diffuser.fm to discuss a dud interview with Alice Cooper, his discovery of the Dirtbombs and Bob Seger on acid.
The history of Detroit rock is so amazingly rich. Why do you think no one tried to tackle the story prior to you?
Everyone too busy collecting unemployment? Rocking out? Getting high?  I learned it had been talked about by various people who just never could get it together to do. I had always wanted to read the book, and was waiting for it. Then [David A. Carson's] 'Grit Noise and Revolution' came out, and I figured, "There it is." It was an excellent read but not quite what I was looking for.  At one point, someone had mentioned to me the lack of a book like this on Detroit and further planted the seed. I carried that around with me for years. People keep writing about Detroit [as] the great wasteland and so on. It's a genre of its own, you know: "What went wrong?" When it comes to the marriage of guitar and amp, a lot of things sure have gone right in Detroit.
To the common ear, Detroit artists such as Bob Seger, Laughing Hyenas or the Dirtbombs don't sonically connect. But something links them. What do you think it is? Attitude? What is it about Michigan that connects the dots between such bands to you?
Yeah, for me, I can slap those all into a set, and it sounds just fine, each one complimenting the other. Which songs you wanna put in that set? 'Down Home' from Seger, 'Hitman' from the Hyenas and 'I Hear the Sirens' from the Dirtbombs? There's something in the delivery, something that maybe keeps the beat back a second, the guitar ahead. Sometimes, I think it's like the guitar and drums play together rather than the bass and drums. There's that thing about the "LA sound," and so on. Well, Detroit has a sound, which is reckless and unhinged much of the time. At the same time, it spawns greatness like the Detroit Cobras.
In the book, I stayed away from bands that looked elsewhere for their sound. [The '80s metal band] Seduce wasn't going to be part of it no matter what anyone said, and people did ask. They got close when I got into the metal scene around Blondie's but not close enough. I could have gotten more into the hillbilly-metal thing we had here, a Pantera deal. I didn't get with that, and it didn't have much of Detroit in it.
Out of the 200 or so interviews you did for the book, which one was the most difficult to snag? When it was over, was it worth it?
Some of the lesser players were tougher than the names. Most people wanted to be in there. Iggy, no trouble. Nugent was one of the first to the table. Jack White, not a problem, he was one of the best conversations I had. So I went around the question perfectly. Well, Mick Collins [of the Dirtbombs and Gories] talked to me on the phone even though I was six miles away in New York; he at his place, me at my hotel. He just couldn't get it together to meet. Alice Cooper gave me 20 measly minutes of rote talk in a cheesy suite at some casino hotel in northern Michigan, although I liked his black leather Gilligan hat. John Sinclair chain smoked joints in this little gallery on Gratiot. Dave Marsh, one of my favorites because he was just such a grouchy dude, I had to call over and over because we'd talk and then he had to go do something.
I can't say I had a terrible time getting anyone. Seger I was most persistent with, only because he just wouldn't talk with me. I am not sure I care that much, but he's the only living person I used source material for. And as I did more research of his published  interviews, he bored me anyway. I would have asked him about doing acid with Scott Richardson at the arboretum in Ann Arbor. Richardson told me the other day that Seger had a head case that day from taking it. He had to talk him down. I could have talked to folks forever for this. It was only done because they took it away from me.
One thing that's very endearing about the book is that you give voice to everyone from Insane Clown Posse to all the Detroit garage bands. Were there any artists you had to fight with an editor or the publisher with to keep in the book?
The editor, Ben Schaefer, is a music fan and left it to me. And I love ICP and think they are as much part of Detroit as anyone else. The smaller players, the sound people, the djs, the record store folks, are as important to the story as the big names, and I put as much into talking with them as with anyone.  To create something as big and great as the music of Detroit, it takes a cast of thousands. And I got a measly 200 or so. I can't wait to read part two.
In the research for the book, did you find out about any Detroit artists that you weren't aware of? Were there any that you rediscovered while doing the book?
I rediscovered SRC, realized that the Dirtbombs are tremendous after barely paying attention before, listened to the entire White Stripes catalog -- I mean really listened and completely got into it. The Dirtys, I had listened to that CD at some point and got back into that. I missed some of the bands starting in the '90s, as I was living on the East Coast. I'd see them when they came to D.C, where I was, but it wasn't the same as seeing them at home. And who knew the Ramrods actually put down some good tracks? I got to hear some lost tapes from the 'Detroit' sessions of the band Detroit, with Mitch Ryder, which includes a Sly and the Family Stone cover. Wish that would come out.
What's next for you now that this monster is done.
More crime. This was a vacation. I would like to find something that combines rock 'n' roll and murder, a case no one is all that aware of. That sounds like some crummy fiction book, actually, so forget it. Have a deal memo for another true crime, based in Detroit. Working on a proposal for another music culture book. I have an ebook written, 'The Last Days of Terry Knight,' which details the last few years of the life of the man who made Grand Funk famous and discovered Bloodrock. He came to a sad end, and there are a few surprises in there. It also has a true crime element to it, as I tracked his numerous arrests over the last few years of his life. Not sure when it hits.