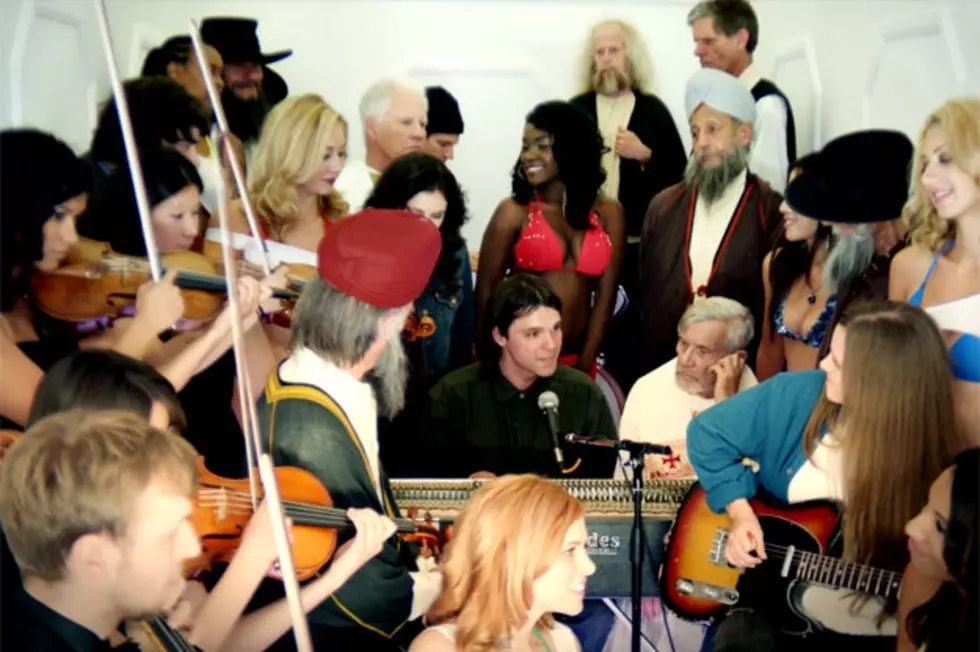 Dirty Projectors' Short Film 'Hi Custodian' Debuts Online
We told you last month that Dirty Projectors mastermind David Longstreth's new short film 'Hi Custodian' would have its online premiere on Sept. 7 -- yup, that's today -- and we weren't lying! The flick, which stars all of the other members of the band, had its official premiere when it was screened at New York City's Landmark Sunshine Cinema last night, and now it's streaming online for your at-home viewing pleasure.
'Hi Custodian' is a 20-minute long extended music video of sorts, big on bold, dynamic colors and visually stunning imagery and little in the way of plot. (There's supposedly a loose narrative arc about spiritual death and rebirth, which you may or may not catch.) Longstreth used Dirty Projectors' 'Gun Has No Trigger' video, which he also directed, as an aesthetic blueprint, piecing together a patchwork of scenes that don't make a whole lot of sense but certainly look cool.
The flick was filmed over the course of five days in Southern California and features several original and alternate versions of Dirty Projectors songs, including new and unreleased tunes from the band's recently-released 'Swing Lo Magellan' album. Think of it as an indie rock version of Kanye West's 'Runaway' short, if you're into that sort of thing.
Watch Dirty Projector's 'Hi Custodian' Short Film