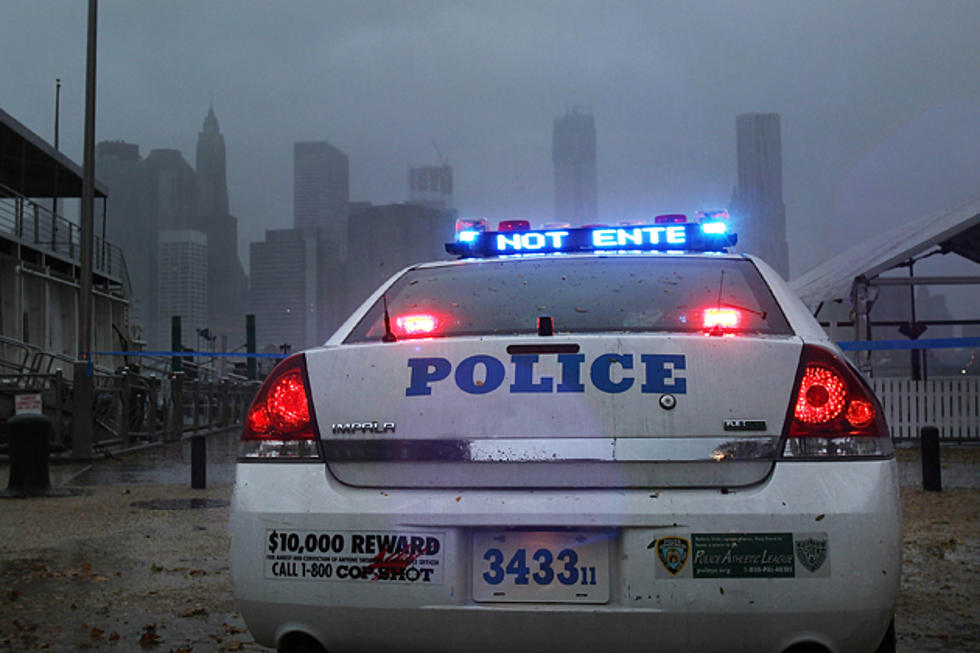 10 Powerful Songs About Domestic Violence
Spencer Platt, Getty Images
Domestic violence isn't the most glamorous subject for rock 'n' roll songs, but it is an important one. After all, music isn't just for entertainment. It has the ability to confront social stigmas and shed light on vital issues, and since October is Domestic Violence Awareness Month, we decided to compile this inventory. Our list of 10 Powerful Domestic Violence Songs includes tunes about spousal violence, child abuse and other such subjects. Scroll down to see how musicians confront this complex and troubling subject, and for more information, visit the National Coalition Against Domestic Violence.
'At Least That's What You Said'

Wilco

The roaring guitars of Wilco's 'At Least That's What You Said' may say as much as the tune's lyrics, which are minimal and somewhat vague -- although not so vague that you can't figure out what going on. But it's those ferocious guitars, which rage harder than pretty much any Wilco song before or after, that really tell the story.

Suzanne Vega's 'Luka' is a song of marked contrast, as the welcoming pop melodies create quite a juxtaposition with the lyrics, which tell a troubling story of domestic abuse. One of the first-ever pop tunes to confront the topic head on, 'Luka' gained widespread support and managed to peak at No. 3 on the Billboard Top 100 tally.

'He Hit Me (It Felt Like A Kiss)'

Grizzly Bear (Crystals Cover)

Grizzly Bear do their best to mess with gender stereotypes on 'He Hit Me (It Felt Like A Kiss),' a tune originally performed by the '60s girl group the Crystals and produced by Phil Spector, who has has faced his own domestic assault accusations over the years. It's hard to say the tune's twisted lyrics are any more brutal sung by the Bear, but they definitely take on extra meaning.

'Smack My Bitch Up'

The Prodigy

Songs don't get much more direct than 'Smack My Bitch Up,' a first-person narrative account of an abusive misogynist -- or is it? The Prodigy fiercely defended the tune, claiming that the lyrics were misinterpreted and actual refer to "doing anything intensely." But the accompanying video, which featured scenes of extreme hedonism and the smacking of some ladies, did little to kill the controversy.

Sonic Youth's Kim Gordon takes the mic for this tale of a pregnant domestic violence victim planning her dash to freedom. "Since we've been together you've been good to me / You only hit me when you want to be pleased," she sings to set the scene -- and then follows it by borrowing a car from her abuser, getting an abortion and hitting the road.

'Rearviewmirror'

Pearl Jam

Pearl Jam have always rooted for the underdog, and 'Rearviewmirror' finds the band supporting one of society's most vulnerable: the victim of an abusive relationship. But it's not a downer of a song; it explores the hopefulness the narrator feels after finally escaping years of abuse: "Saw things / Clearer / Once you, were in my rearviewmirror," Eddie Vedder sings.

Green Day delve into an underreported side of domestic abuse in 'Pulling Teeth': a guy suffering "broken bones and nasty cuts" at the hands of his girlfriend. In addition to deviating from the usual gender roles, the tune points out a common issue in abuse: the victim, in denial, believes that the victimizer has his best interest in mind. "She takes good care of me / Just keep saying my love is true," sings Billie Joe Armstrong.

Michael Stipe isn't exactly known for his transparent lyrics, and several different theories about the subject matter of 'Bang and Blame' have been offered up (Kurt Cobain? River Phoenix? Drug addiction?) But the most common interpretation is that the song is sung from the perspective of woman in an abusive relationship, and the final verse is a telling one: "You bang on me, beat on me, hit on me / Let go of me."

'Kiss With a Fist'

Florence + the Machine

'Kiss With a Fist' is not a song about domestic violence. Florence Welch has said as much. But regardless, it's a tune about a couple "pushing each other's buttons," and it certainly comes across as destructive, whether or not it's violent.

'Voices Carry'

'Til Tuesday

It's been rumored that 'Voices Carry' is about Al Jourgensen, and considering the song's subject matter, it isn't exactly the most positive portrayal of the Ministry singer. The Jourgensen-'Til Tuesday connection may sound totally random, but it turns out 'Til Tuesday frontwoman Aimee Mann and the Ministry madman briefly played together in a band called the Young Snakes. (Mann may have even performed in an early incarnation of Ministry during the band's synth-pop origins.) We have our doubts about the Jourgensen interpretation, but regardless of the target, the tune's friendly pop melodies belie its disturbing story line about a jealous lover ruling over an oppressive love affair.