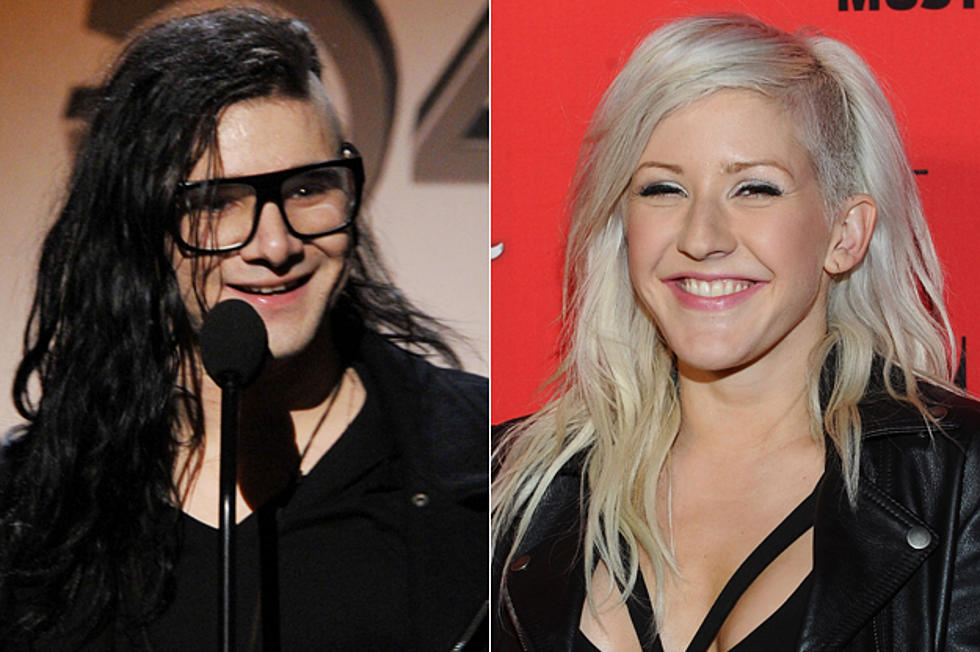 Ellie Goulding, Skrillex Split Up, British Tabloid Reports
Kevin Winter / Michael Buckner, Getty Images
Well, if you've been waiting to prove your love to Ellie Goulding, it sounds like your chances just improved: Goulding and her boyfriend of seven months, dubstep superstar Skrillex, have reportedly split up.
According to Contactmusic, the breakup occurred because the two pop titans couldn't master long distances as easily as they've mastered the charts.
"It's really sad, they were really good for each other," an anonymous source told the U.K.'s Daily Sun tabloid. "They just couldn't make it work. They both have successful careers and live in different countries."
Contactmusic points out that Goulding is no stranger to high-profile breakups, having previously been through the end of a relationship with DJ Greg James -- an ordeal that reportedly inspired much of the material on her new album, 'Halcyon.' The article quotes Goulding as saying, "I fell in love with him because he's very positive and intelligent and a really good person. I thought it would be fine, that it would last forever. That I had fallen in love with someone so purely and simply was amazing to me. It was very sad that it didn't work out and was down to factors such as not being able to see each other much."