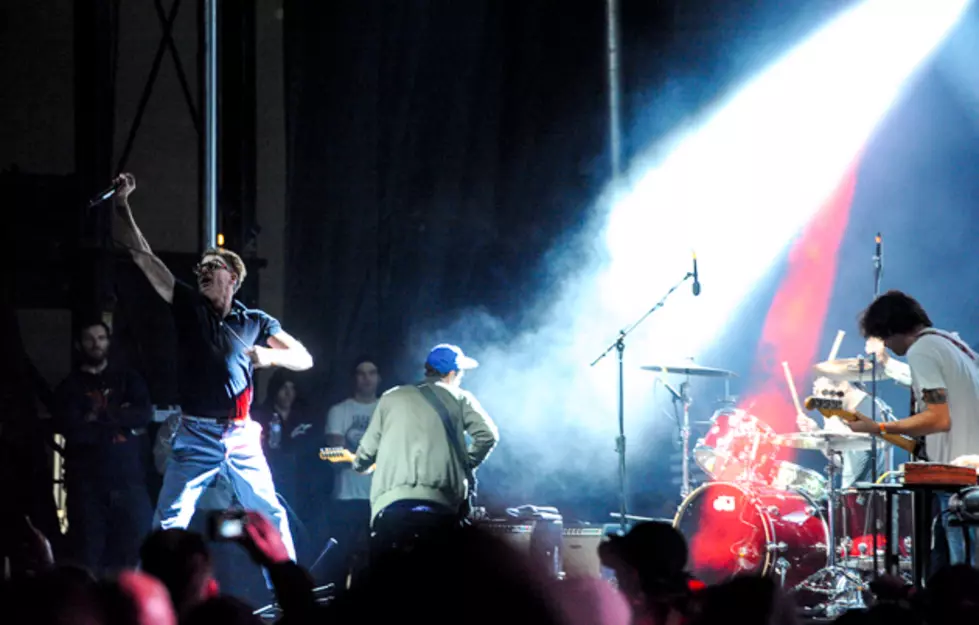 Fun Fun Fun Fest 2014, Day Three – Murder City Devils, Yo Lo Tengo + More
Jessica Alexander, Diffuser
On the third and final day (Nov. 9), any troubles at Fun Fun Fun Fest seemed to disappear completely -- much like the slightly muddy conditions that fans faced most of the first day (Nov. 7).  It seemed like smooth sailing and "old times" for the ninth edition of annual November punk, metal, dance, hop-hop and comedy festival. Only an event with three "funs" could blend so many unique genres and sub-cultures contently together without a melee (other than Anarchy Wrestling) in sight.
Foxygen needed no introduction to the crowd. Those familiar with with the story of lead singer Sam France having a slight meltdown at their SXSW 2013 showcase at local, beloved punk music venue, Red7, were amongst the audience members in attendance, waiting to see if he would actually play a full 45 minute set. And he sure did. This was by far the most energetic set we saw over the weekend, with France taking several opportunities to jump off everything and anything on stage; the man knows showmanship like very few others.
Dum Dum Girls had the crowd wild with their solid set that teetered the line between pop and garage rock; no complaints from anyone in sight. The same could be said about Hot Water Music, whose loyal fan base was singing along with every punk rock anthem. This show is part of the band's 20th anniversary, and Chuck Ragan and company are back sounding better than ever.
It's been awhile since we've seen Yo La Tengo and the band certainly has a relatively large fan base here in the Austin-area. With the band celebrating its 30th anniversary this year (the festival focuses on reunion bands and special anniversaries), every fan in attendance was overly ecstatic to see Ira Kaplan and Georgia Hubley celebrate such a monumental occasion with them.
Gorilla Biscuits and lead singer CIV brought the hardcore and mosh pit, and many people were seen stage diving from the moment their set started. CIV even took a moment from the organized chaos to tell everyone to stretch their arms out in front of them and turn to their left and rub the shoulders of the person next to them; touching and thoughtful from the New York punks.
Rocket From the Crypt kept the high energy of the Black Stage going, having only reunited themselves in the last two years. The night certainly didn't want to come to an end as headliners Murder City Devils (who also headlined the festival in 2007 and 2011) came out strongly with all their hits for another end of a great weekend and festival.
Check out all of our exclusive shots from the final night of the festival below:
Murder City Devils -- Fun Fun Fun Fest 2014 -- Day Three
Rocket from the Crypt
Gorilla Biscuits
Yo La Tengo
Hot Water Music
Dum Dum Girls
Foxygen