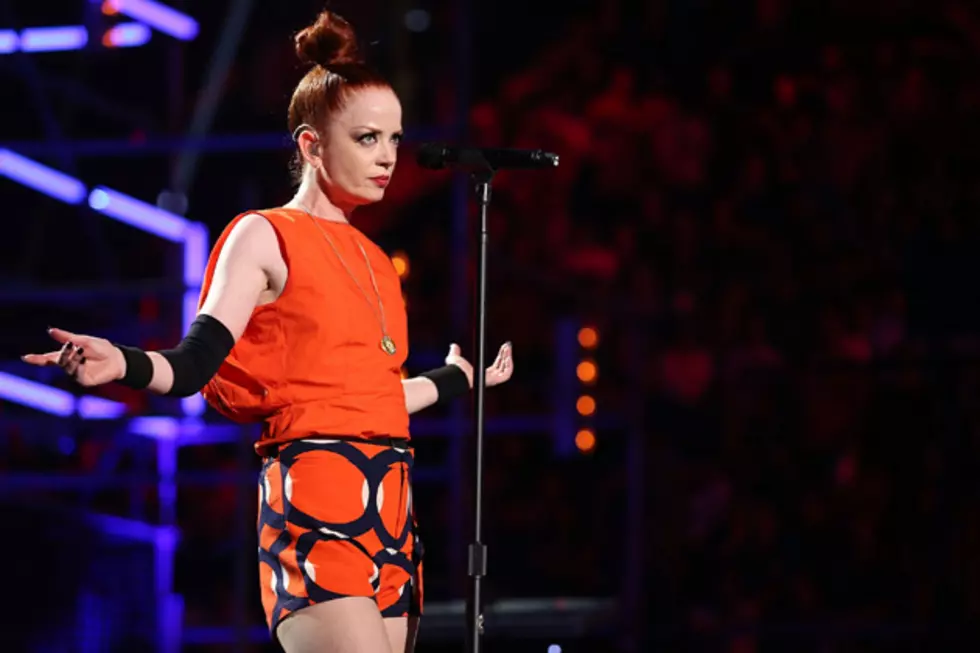 Garbage's Shirley Manson Starts Twitter War With Fans
Victor Chavez, Getty Images
Garbage singer Shirley Manson hit up Twitter following her band's gig last night (Nov. 26) in Koln, Germany, to complain about the audience's "cold" reaction to the show -- and in the process started a Twitter war with some readers who began berating Manson for her complaints."Koln you were so strangely subdued!" Manson wrote in her initial Twitter post. "Sold out show but so cold? Funny. I know you love us but why couldn't you show it? We still love you. Sx."
One Garbage fan named Conor Furlong took offense to Manson's screed, responding with a string of tweets. "Do you really think it's alright to publicly criticise your fans, who've paid to go to your gig, for not worshiping you enough?" he wrote in the first one. "But it's ok, maybe they won't bother buying tickets to see you next time around, so you won't have to put up with their coldness," read the second.
Manson dismissed Furlong's observations with two simple responses: "F--- you," she wrote in the first. "oh PULEASe BLOW ME," read the second tweet.
Those confrontational posts started an all-out Twitter war, with several other readers getting in on the action, both in support of and against Manson. You can read most of the exchanges at NME, but we will leave you with this closing salvo from Manson to Furlong: "YUP F--- OFF DUDE. I'm not in the LEAST charming. Never said I was. Ha ha ha ha.....goodbye...sad you are so sensitive HA! sx."
Garbage wrap up their current European tour tonight in Berlin, and have two U.S. dates remaining on their 2012 itinerary: Dec. 6 in Highland, Calif., and Dec. 8 in Los Angeles. Check out the band's full itinerary here.