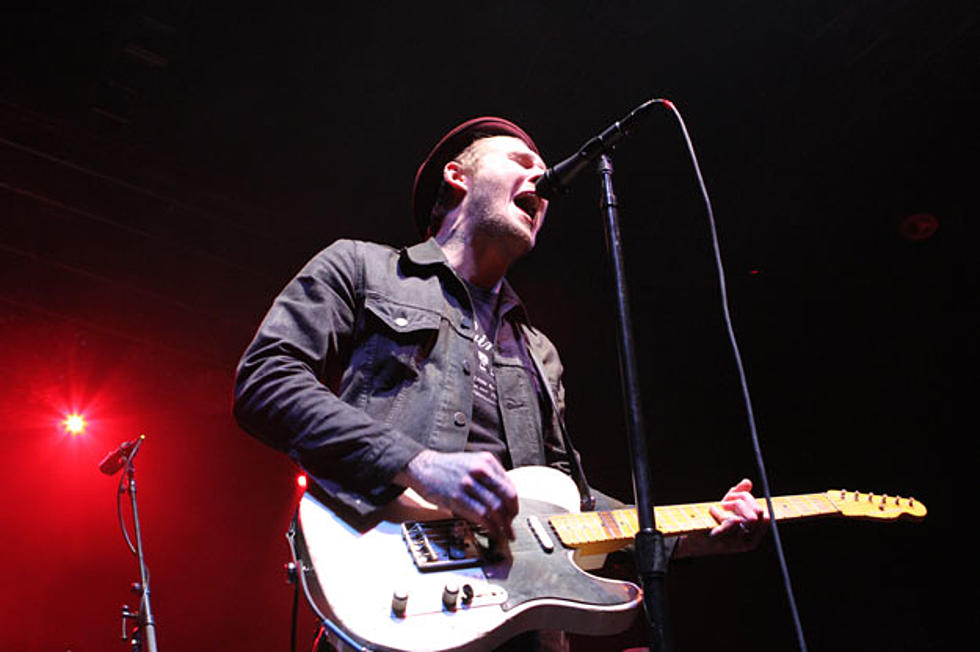 Gaslight Anthem's Brian Fallon Sticks Up for Thrice Singer Dustin Kensrue
While admitting that he has "no idea" what Kensrue's church, Mars Hill, stands for, Fallon made sure his fans understood, "The thing that drives me crazy is that all of the people who post ridiculousness about all these musicians and love to comment on everything but never actually go and do anything themselves."
In a Tumblr post titled "I guess I'm gonna have to change this blog's name to 'Sticking Up for People.com,'" Fallon explained, "I understand some Thrice fans might be bummed that they broke up, but bands do that from time to time and it happens. You have to keep in mind that it's not your band. These people have lives that are more important than the thing they do that we love and admire. Real life happens to people in the spotlight."
But Fallon reserved most of his scorn for people who paint mainstream Christianity with a broadly negative brush, saying, "You all just sit there and post on the Internet uneducated quips about how Dustin's a Christian so that somehow = racist, sexist, homophobe? ... And how did Christians become racist, sexist, homophobes? What's a Christian to you? FOX News anchors? Awesome."
After allowing himself that little bit of sarcasm, Fallon went on to make a plea for tolerance and inclusion. He concluded, "If we, as open-minded music fans, become closed off to anything outside our realm of thought, then who will be left to be open? Where will we be free to express ourselves? ... We do have to be able to express our thoughts and not fear chastisement from our peers. We should be educating each other, and helping each other, not throwing around unwarranted insults and slander. Leave that to the politicians."