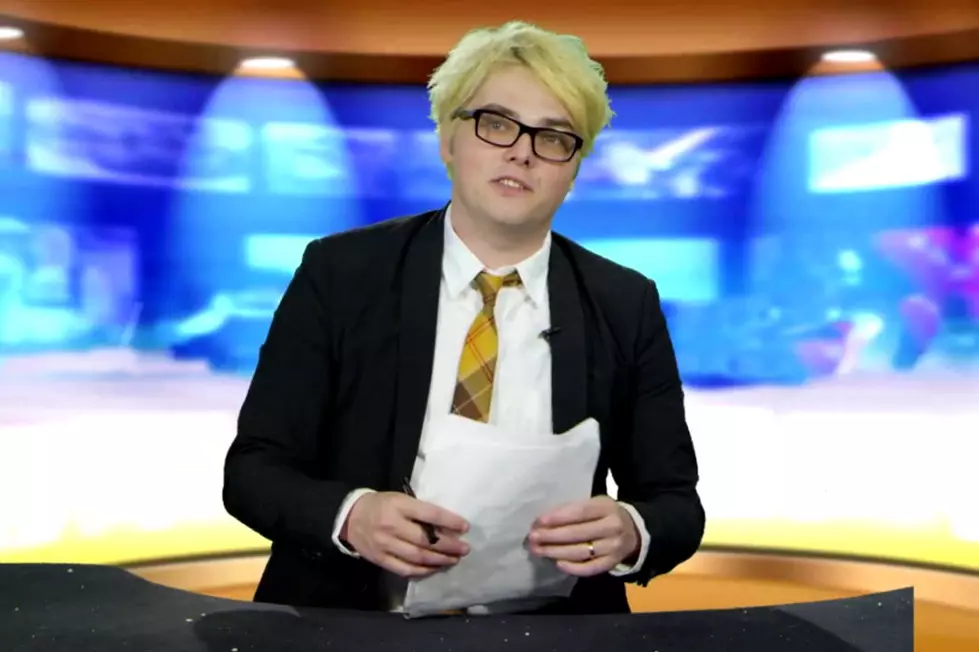 Gerard Way Gives the 'Weekend Pancake Report' on 'Pancake Mountain'
PBS
PBS children's show, 'Pancake Mountain,' has been on our radar for sometime now as a purveyor of all things rock. Past guests have included everyone from Andrew W.K. to the White Stripes -- some of the episodes were even co-written by Fugazi's Ian MacKaye.
Recently, My Chemical Romance's Gerard Way, Mindless Self Indulgence's Jimmy Euringer (better known by his stage name Jimmy Urine) and Chantal Claret joined the show's ever-expanding list of indie-rock guests. You can watch Way host the "Weekend Pancake Report" and Euringer and Claret rap over an 1890s classic, 'Daisy Bell,' in the video above.
After you see Euringer and Claret cruising on a tandem bike and Way get hit in the face with a pancake, make sure to tune in 'til the very end, when Anti-Flag perform the show's outro.
Way put out his debut solo album, 'Hesitant Alien,' last year. Right now, he's on tour overseas, but he'll return stateside in May. Check out a full list of tour dates on his website.