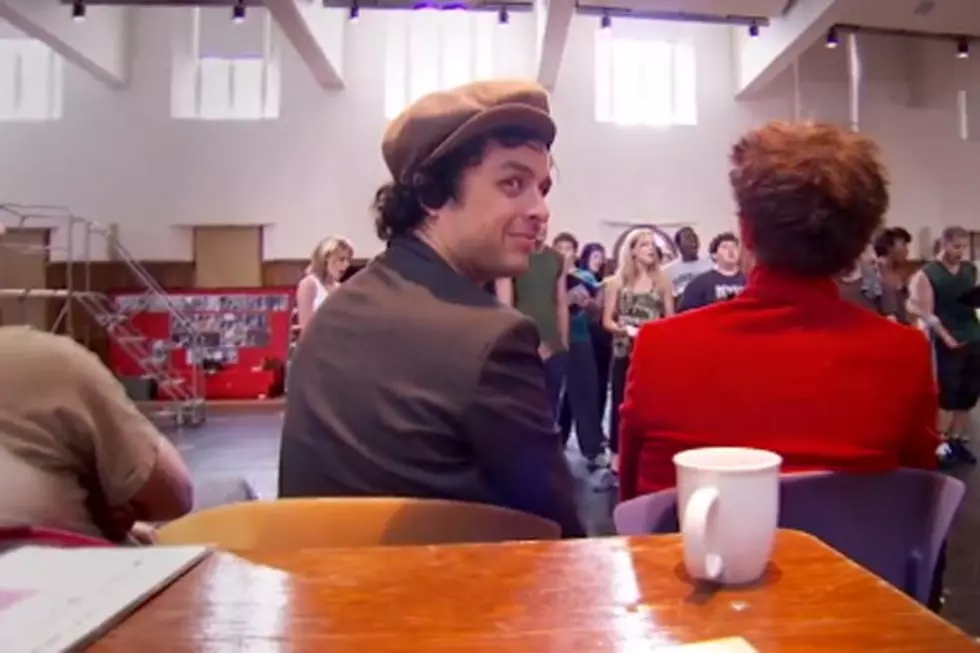 Green Day 'Broadway Idiot' Trailer Surfaces
YouTube
Green Day never thought they would go from grimy punk rock clubs to the majesty of Broadway. But that's just what they did. Some of the journey is documented in 'Broadway Idiot,' a new documentary whose trailer has just hit the web.
Tracing the trio's collision course with the Great White Way, where their 'American Idiot' album was turned into a musical, 'Broadway Idiot' is not a historical doc tracing the band's origins. Rather, it follows Green Day from a show at Madison Square Garden to Broadway. On paper, that's a 10-block NYC journey, but for the group, it was much more.
In the trailer, which is just under three minutes, frontman Billie Joe Armstrong talks about his early days, explaining how he wanted to leave where he was from with reckless abandon and didn't care about the destination. He wanted to see and absorb as much as possible. He never thought the journey would culminate on Broadway, with combover king Donald Trump at the premiere, no less.
The doc follows the genesis of the production, and how the creative team met the goals of making the show as loud as tolerable and, perhaps most importantly, keeping it relatable and preventing it from becoming corny.
The most poignant moment in the trailer comes when Armstrong says that he found the dialogue he was looking for his whole life in theater, not in rock 'n' roll music -- a revelation he was not expecting, and that blew his mind.