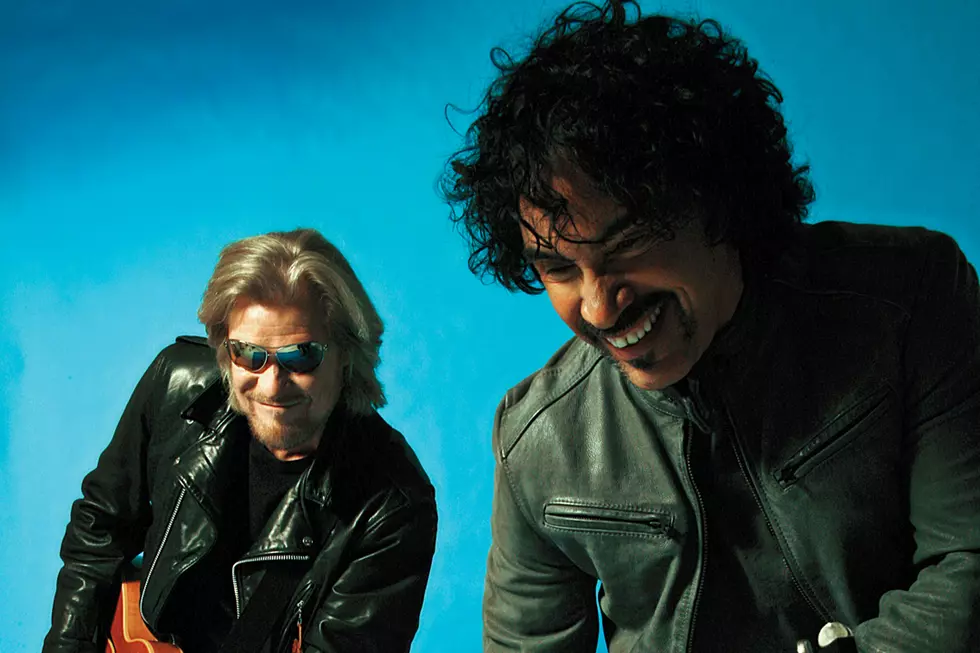 Hall & Oates to Celebrate 'Everything Philly' With HoagieNation Festival
Photo credit: Mick Rock
Hall & Oates will celebrate their hometown of Philadelphia by throwing the first HoagieNation Festival. It will take place on May 27 at Festival Pier at Penn's Landing, and feature music, food and celebrities from the City of Brotherly Love.
As John Oates said in a press release, "Philly is famous for a lot of things, but the highlights just might be the amazing music and of course the hoagie! Well we are going to put it all together for you on May 27th at the Daryl Hall and John Oates HoagieNation festival. This will be the first, this will be historic, and you need to be there."
Daryl Hall added his own definition of what HoagieNation is, calling it "a wonderful and colorful place where the citizens are united by a love of cold meat and Amoroso's rolls. P.S. they all got soul!"
Other bands on the bill include Philly natives like G. Love & Special Sauce, Marah, Vivian Green, Son Little, Allen Stone and Kandace Springs, with others to be named later. The only non-Philadelphians who will be performing are Tears for Fears, who, at the time will be on tour with Hall & Oates and Stone.
The press release boasts that HoagieNation will "highlight the eclectic culture and cuisine of Philadelphia with numerous Philly-based food favorites, local craft beer and spirits, Philly personalities and other surprises." Whether that includes an appearance by "Philly Boy" Roy Ziegler, a character portrayed by Jon Wurster on The Best Show podcast, remains to be seen.
"Daryl and John hold a special place in the hearts of Philadelphia music fans," said Philadelphia Mayor Jim Kenney. "We are extremely excited that they are launching their first-ever curated festival back where it all began, right here in Philadelphia."
Tickets go on sale to the general public next Friday, March 17 at noon Eastern at Ticketmaster. A pre-sale will take place on March 16 from noon to 10PM, with the offer code "Magic." For full details, including a VIP package, visit HoagieNation's website.