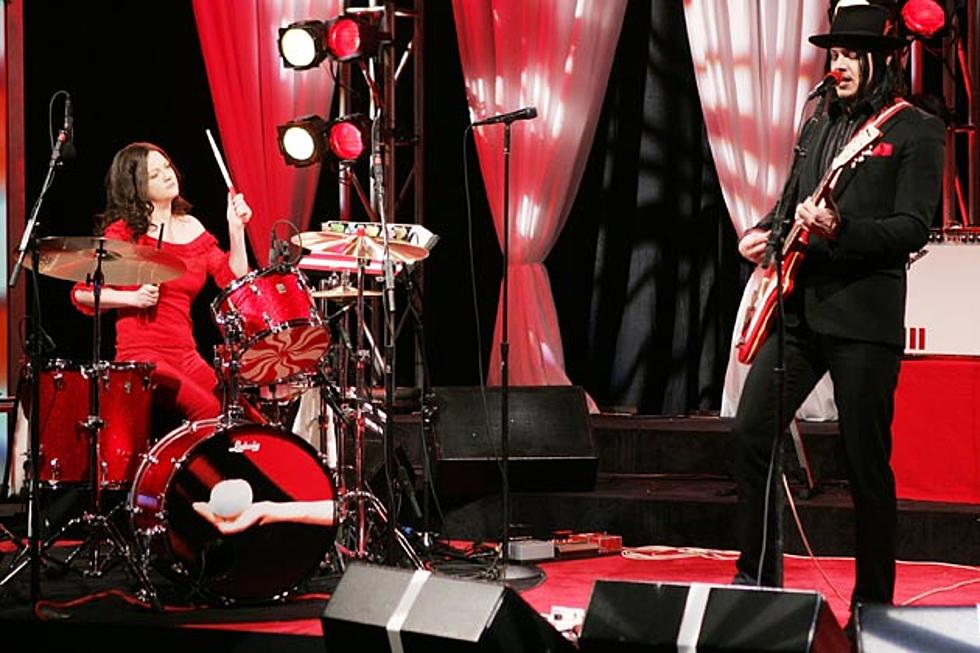 Instant Expert: The White Stripes
Scott Gries, Getty Images
You've seen them at parties, lurking in the corner, waiting to engage in battle disguised as conversation. They're indie rock know-it-alls, and no matter what band or musician you mention, they've got an opinion — strong and almost certainly negative — ready to ram down your throat. With Instant Expert, we offer preparation for these very situations. Each Thursday, in advance of your weekend carousing, we pick an artist and provide a quickie career overview, highlighting both prevailing critical opinions and the inevitable contrarian counterarguments. Even if you're completely unfamiliar with the music, you'll be able to bluff your way through and defend your indie cred. This week: the White Stripes.
The White Stripes came out of the industrial wasteland of Detroit in the late '90s, claiming to be a brother-and-sister duo. But the truth turned out to be even better: Jack and Meg White were once married, and their relationship disharmony translated into some of the rawest rock 'n' roll of the era, with Jack's mighty guitar riffing underscored by Meg's relentless bashing of a basic drum kit. Their second album gave them buzz, their third turned them into indie heroes and their fourth made them stars. They broke up in 2011, and Jack White has since launched a solo career that expands on the rock 'n' roll foundations he nourished in the White Stripes.

After three albums of primal blues-based garage rock, Jack White got artsy and ambitious on 'Elephant,' a triumphant collection of blazing guitar riffs, buzzing melodies and some of the fiercest performances of the 21st century. 'Seven Nation Army' is the centerpiece, but the rest of the album (from 2003) falls together like flea-market finds assembled in the most awesome room you'll ever set foot in.

Contrarian Counterargument

With their third album, the White Stripes broke into the mainstream with a sizzling mix of punk, blues, garage, pop and even a little bit of soul. 'White Blood Cells' is a monumental recording of the early '00s -- a sign that real rock 'n' roll wasn't dead.

The Stripes' second album, 2000's 'De Stijl,' captures them at their purest peak. The music and performances are raw, visceral and a thousand miles away from any commercial considerations.

Kevork Djansezian, Getty Images

Kevork Djansezian, Getty Images

Whatever You Do, Don't Say This

Wait, which color-coded, guitar-and-drums blues-punk duo from the Midwest are they again?