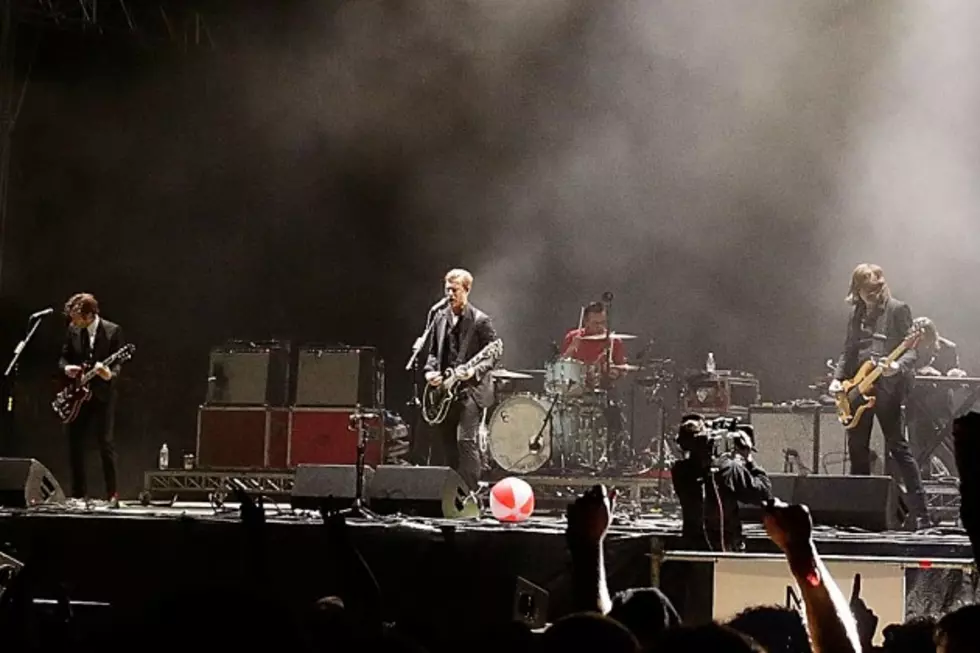 Interpol Still Stranded In Buffalo, Cancel Boston Show
Mark Metcalfe, Getty Images
Earlier this week, New York City rockers Interpol were in the middle of that massive snowstorm in Buffalo. They were stuck in their tour bus, unable to move, for 50 hours. Yesterday (Nov. 20), they tweeted the good news that they were back on the move -- but today, it looks like things are going quite as well as hoped.
"We're now stranded in Buffalo while we wait for the road to open," the band writes in a 'Dear Boston' letter on their website. "We wish that we could venture to your fine city for the show tonight but it's just not possible. It's with great sadness that we have to announce the cancellation of the show at the House of Blues."
The letter goes on, "We promise to make it up to you. Please hold on to your tickets for now until we make further announcements for a rescheduled date. We would have loved nothing more than to have brought some rock to you."
If things don't pick up for Interpol, they may be writing similarly worded letters to Philadelphia and New York -- they're scheduled to play Philly's Union Transfer on Nov. 22 followed by a trio of shows at New York's Terminal Five Nov. 24-26. Both cities (and Boston as well) sold out the gigs.
The Boston cancellation comes after Interpol missing their Montreal gig on Nov. 19. In the always exciting world of rock and roll, we're guessing Interpol never thought they'd be in this situation. Fortunately, it appears the band is safe and taking all precautions to make sure they don't endanger their lives of the lives of their crew.
They're also aware of how lucky they are to at least be off their tour bus and in the warmth of a hotel:
Interpol are out supporting their latest effort, 'El Pintor,' out now via Matador Records. If you haven't picked it up yet, get details on the release here.