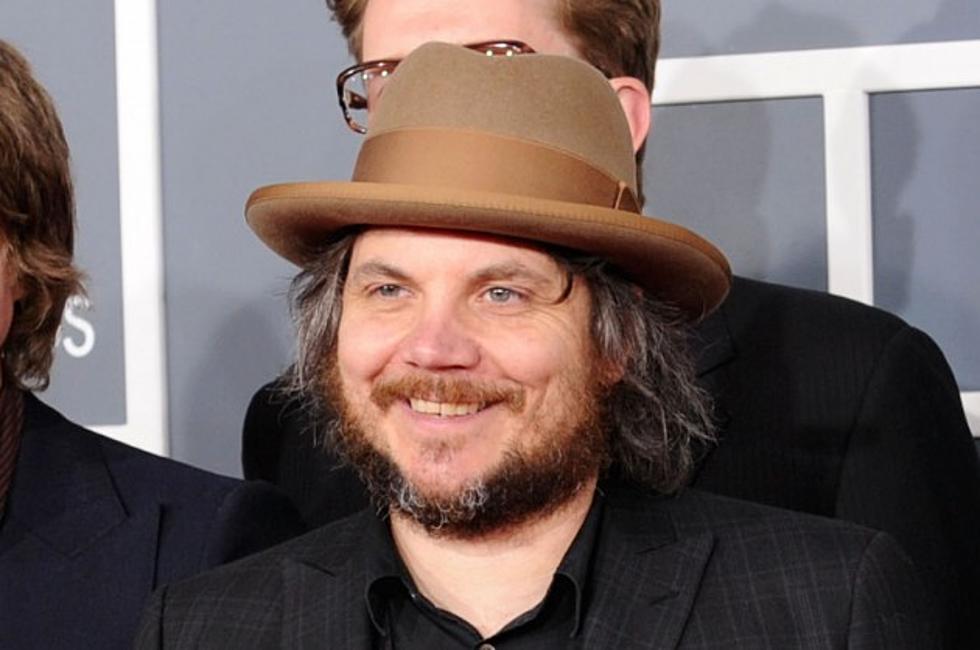 Listen to Jeff Tweedy Discuss Wilco's Early Days + 'Star Wars'
Jason Merritt, Getty Images
A couple of weeks ago, when most of us were reeling from the surprise release of Wilco's new (and free) album, Star Wars, frontman Jeff Tweedy was in Chicago discussing their latest effort -- as well as their early days as a band -- with Pitchfork's Mark Richardson.
As Tweedy and Richardson sat down for their conversation at Chicago's Museum of Contemporary Art, Star Wars was rolled out to the public online. As such, the discussion naturally arrived at Tweedy's thoughts on the technology that allowed for the new LP's release and how it's affected Wilco's career since their beginnings 20 years ago.
"There was something very clumsy about the way records were marketed and consumed and disseminated to the public in the early days of this band," Tweedy said. "You just tried to get them in all the stores and just hoped that someone walked by and picked one up."
Tweedy argues the internet has overhauled that paradigm, giving artists an unparalleled resource to get their music in front of listeners. "Everybody by definition has access to the same platform, which would've been incredible for a band like Uncle Tupelo at the that time," he said.
"Just trying to figure out ways to use the technology in artistic ways or ways that are exciting or creative is a lot easier than figuring out ways to get paid using the technology that exists," Tweedy added. "But I don't think our job is to figure out better ways to get paid; our job is to figure out ways to be heard."
Tweedy also discussed his evolution as a musician since the early days of Uncle Tupelo and Wilco. Specifically, Tweedy said he's much less afraid to take creative risks, such as the fast turnaround of Star Wars (the band had just finished the album a couple weeks prior to releasing it).
"A long time ago, I figured out that it's really not going to hurt anybody to write a bad song or play a bad show," he said. "To me, [as] a band that's made a lot of records and been around for a long time, a much less favorable outcome would be to make a perfectly acceptable record that is just universally accepted as being okay."
It's a great conversation that's well worth the listen, and it can be heard in full below:
Worst to First: Every Wilco Album Ranked