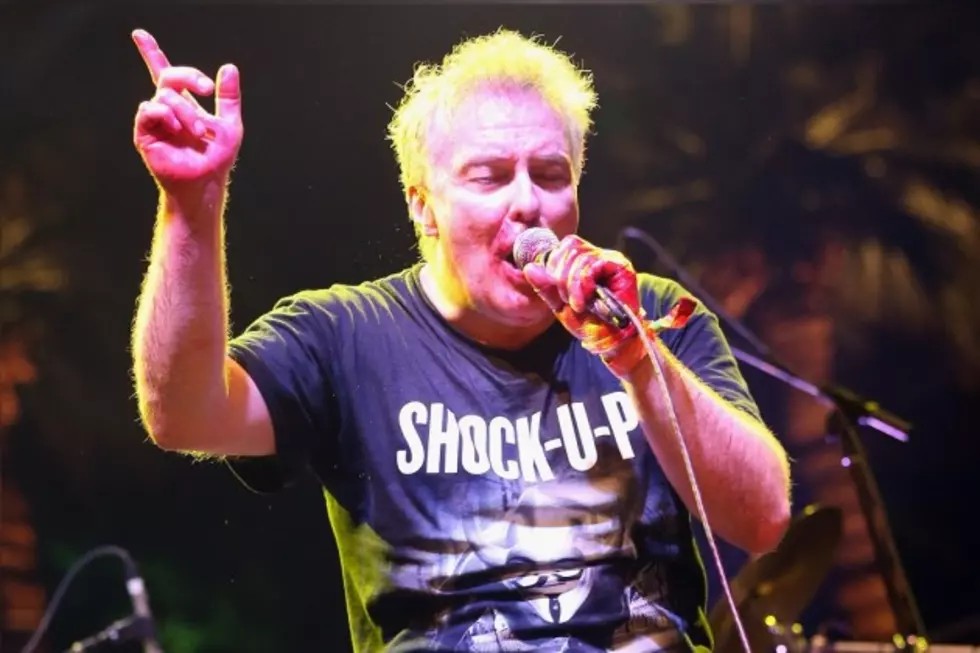 Dead Kennedys' Jello Biafra Featured In New Vinyl Doc, 'Records Collecting Dust'
Karl Walter, Getty Images
With the popularity of vinyl growing by the day, and musicians embracing the resurgence as well, plenty of conversations and documentaries have surfaced in response to the growing appreciation of the format. One such doc that has caught our attention comes from production company Riot House and their hour-long documentary, 'Records Collecting Dust.' You can check out two official trailers for the flick below.
The documentary, which was procured by Jason Blackmore, asks a bunch of punk rock and indie icons -- including the Dead Kennedys' legendary frontman Jello Biafra, Keith Morris, Mike Watt, and many others -- questions about their personal record collection and how significant vinyl was and still is to them.
"I think part of the magic that vinyl, and records, and blundering into cool music you never knew existed still holds for me," says Biafra. "I'm still a fan, and keep in mind 'fan' comes from the word 'fanatic.' I love to keep exploring, and even though I've got way too many records, I never buy one unless I intend to listen to it when I get home."
There are also some very nontraditional segments, as with the segment where Rocket From the Crypt/Drive Like Jehu/Hot Snakes guitarist John 'Speedo' Reis shows off his favorite children's LPs on a toy turntable. There are also live performances by Jello Biafra & the Guantanamo School of Medicine, the Locust, and Big Business.
Screenings for the documentary began in California earlier this month and will continue through March. You can check out the full screening schedule via the film's website. In the meantime, check out a couple of trailers for 'Records Collecting Dust' below: