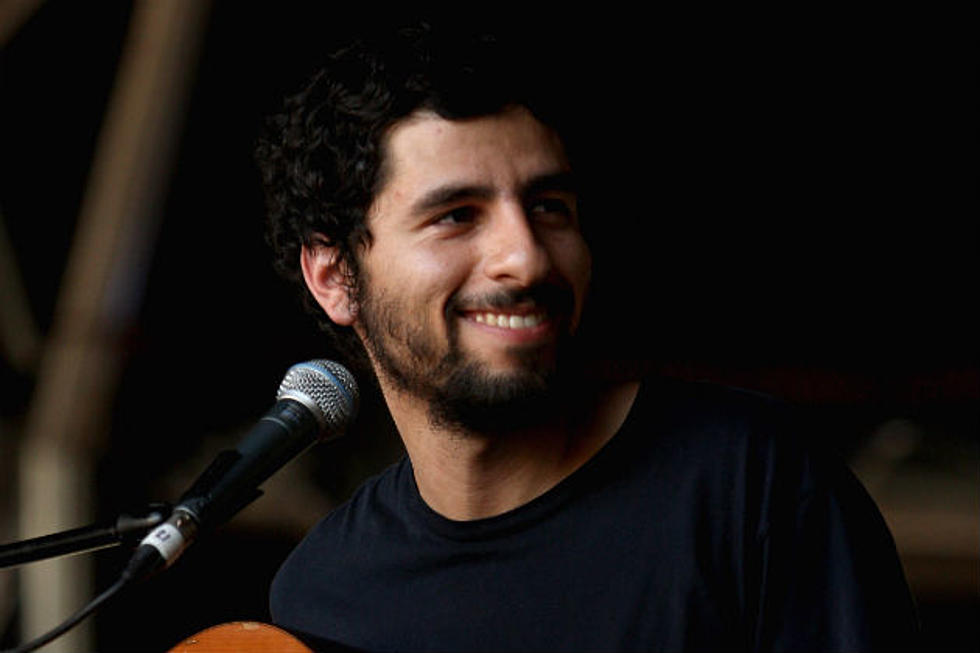 Jose Gonzalez Announces 2015 U.S. Tour Dates
Graham Denholm, Getty Images
Swedish singer-songwriter José González has announced U.S. tour dates in support of his forthcoming album, 'Vestiges & Claws' -- his first solo record since 2007's 'In Our Nature.'
After 'Vestiges & Claws' drops on Feb. 17, González will embark on a European tour, starting in Berlin on March 2. The U.S. leg of the tour kicks off in Philly on April 6, including some dates in Canada -- see the full list below.
The upcoming album is preceded by the brand-new single 'Every Age' and a corresponding video, which González debuted at the beginning of November. True to form, the song embodies the indie-folk singer's signature sparse and experimental sound and thoughtful songwriting.
Though González hasn't made a solo appearance in seven years, he's hardly been on hiatus. His band Junip have put out two albums and he also contributed to the soundtrack for 'The Secret Life of Walter Mitty' in 2013.
On tour, González will be supported by Icelandic singer-songwriter Ólöf Arnalds. You can grab presale tickets now or wait until the regular sale begins on Nov. 14.
José González April 2015 Tour
April 6: Philadelphia -- Union Transfer
April 7: Washington, D.C. -- 930 Club
April 10: New York -- Webster Hall
April 11: Boston -- Paradise
April 12: Montreal -- Corona Theatre
April 13: Toronto -- Phoenix Concert Theatre
April 14: Chicago -- Lincoln Hall
April 16: Minneapolis -- Cedar Cultural Center
April 18: Madison -- Majestic Theatre
April 21: Englewood -- Gothic Theatre
April 22: Salt Lake City -- The Depot
April 24: Portland -- Wonder Ballroom
April 25: Vancouver -- Imperial
April 27: San Francisco -- Bimbo's 365 Club
April 29: Los Angeles -- The Regent
Watch José González's Official Music Video for 'Every Age'