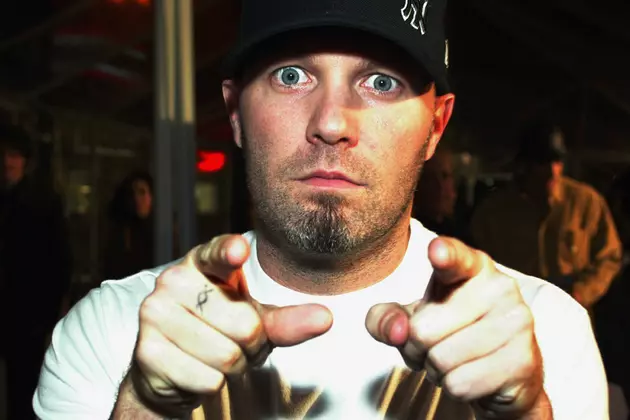 Just One of Those Days: Limp Bizkit's Fred Durst Reportedly Banned from Ukraine
Kevin Winter, Getty Images
Ukrainian news media are reporting that the country's national security service has banned Limp Bizkit frontman Fred Durst from entering the country for five years.
Durst had previously been quoted in news reports in October saying he was interested in buying a house in Crimea, the Black Sea region annexed by Russia in 2014. But the Ukrainian online publication Apostrof (via USA Today) reported today (Dec. 21) that the security service banned Durst's entry into the country for five years "in the interests of guaranteeing the security of our state." The Interfax news agency reports that the security service confirmed the ban, but didn't provide further details.
Durst had originally said, "I wouldn't mind getting a Russian passport! If you have communication with the relevant authorities, which would assist with obtaining it, share! How Russia is portrayed in the media is far from reality, and I want to prove to everyone, that it's really cool."
No word on whether or not anyone has yet given Durst something to break.