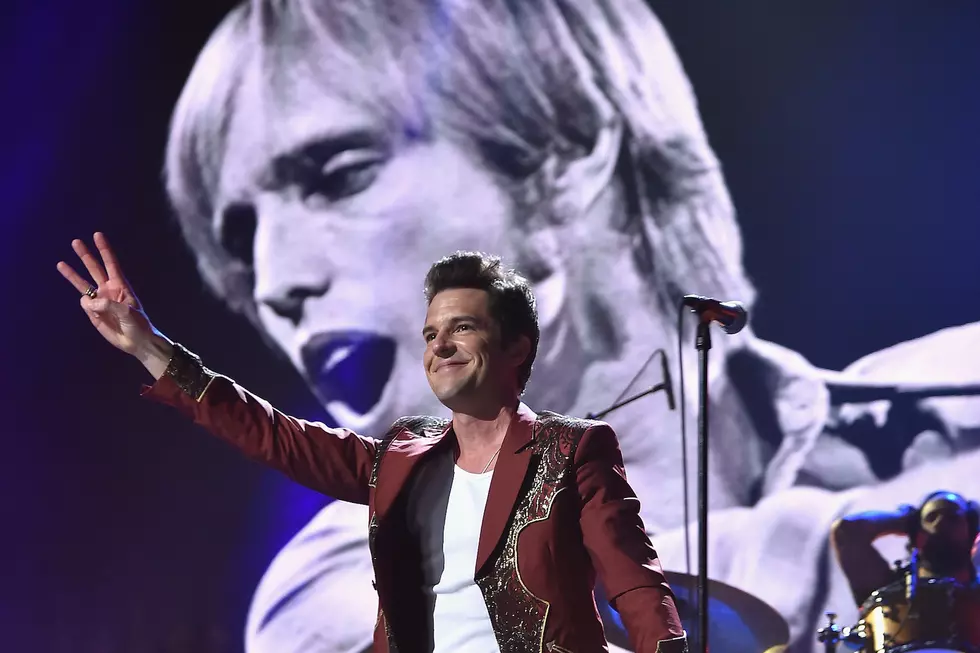 The Killers Perform Tom Petty's 'American Girl' at the Rock and Roll Hall of Fame Ceremony
Theo Wargo, Getty Images
The Killers kicked off the 2018 Rock and Roll Hall of Fame induction ceremony by paying tribute to Tom Petty with a live performance of "American Girl."
With a huge picture of Petty in the background, lead singer Brandon Flowers, dressed as sharply as ever in a shiny red and gold jacket, implored the crowd to "pay some rock and roll respect" to the "masterful" Petty.
A week after Petty's death in October of 2017, the Killers performed "American Girl" and "the Waiting" during their show at Austin City Limits. Five years earlier, drummer Ronnie Vannucci, Jr. name-checked Petty when asked about the artists who inspired their 2012 album Battle Born: "That Petty flavor is in us."
Petty passed away as the result of an accidental overdose on pain medication shortly after the completion of the Heartbreakers' 40th Anniversary tour. It was later revealed that he had been diagnosed with a fractured hip but refused to cancel the tour's 50 remaining dates.
Flowers is pulling double-duty tonight, as he was previously scheduled to deliver the induction speech for the Cars later in the ceremony. Bon Jovi, Dire Straits, the Moody Blues, Nina Simone and Sister Rosetta Tharpe will also be inducted tonight.
The 2018 Rock and Roll Hall of Fame induction ceremony will be broadcast on May 5 at 8PM ET on HBO.
Watch the Killers Perform "American Girl" at the ACL Festival
Rock and Roll Hall of Fame 2018 Induction Ceremony's Best Photos