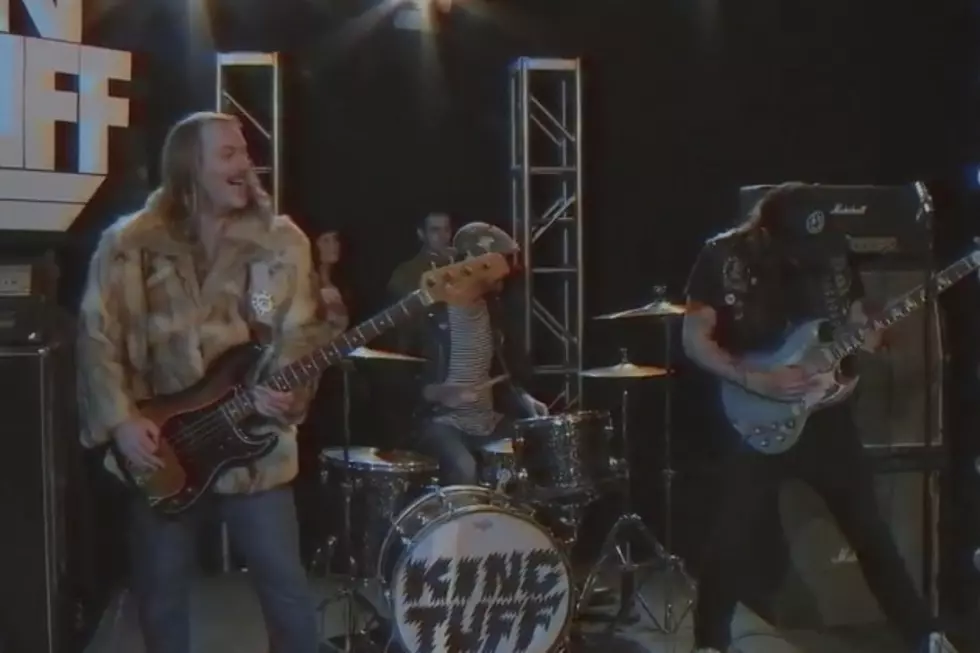 Watch King Tuff's New Video for 'Headbanger'
Funny or Die
Vermont's garage rocker Kyle Thomas, a.k.a. King Tuff, released his latest rock album, 'Black Moon Spell,' back in September of last year. Now, the singer has enlisted the Sex Pistols' Steve Jones and Funny or Die to create a music video for his song 'Headbanger,' which you can enjoy below.
The premise of the video is based off of one of director Jake Folgenest's desires after hearing the band's new album. "As soon as I heard the King Tuff album I said, 'Man I wish I could watch a performance of them playing on 'Top of the Pops' in 1975.' Since it would be impossible for that footage to exist, the next best thing was to call Steve Jones from the Sex Pistols and make it ourselves."
The video places Jones in the role of the host of the staged '70s-esque TV show aptly titled 'Bottom of the Pops.' 'Black Moon Spell' is out now via Sup Pop.
King Tuff's Official Music Video for 'Headbanger'