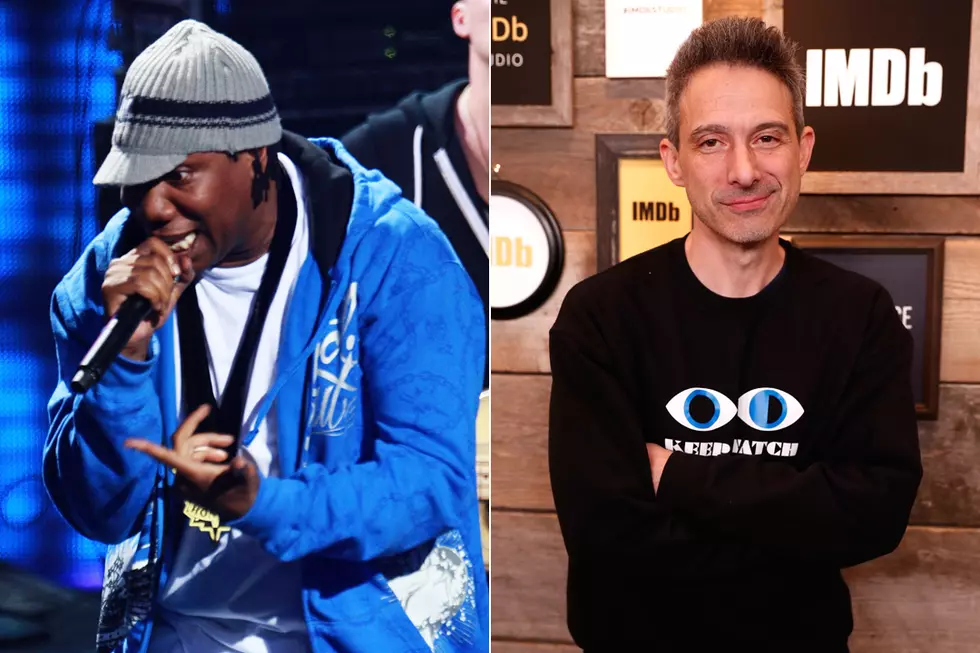 KRS-One Apologizes to Beastie Boy Ad-Rock for Saying That He Was Dead
Astrid Stawiarz / Rich Polk, Getty Images
KRS-One, whose birth name is Lawrence Parker and whose stage name is an acronym for "Knowledge Reigns Supreme Over Nearly Everyone," made the public apology on Twitter, saying, "I am sending my sincere apologies to King Ad-Rock from the Beastie Boys on a performance error that I made on a song entitled 'Hip Hop Speaks From Heaven' ... when it should have been MCA."
He added that he is redoing the verse because "Historical accuracy is extremely important to me." Although he said there is "no excuse" for his mistake, he offered an explanation. "These songs are fresh from studio sessions where my lyrics are mostly freestyle and 'off the top of the head.'" He gave a shout-out to XXL for finding the error.
"Hip Hop Speaks From Heaven" was written as a tribute to the many rappers who have passed on, including Tupac, Notorious B.I.G. and A Tribe Called Quest's Phife Dawg. The offending lyric was "Like a late fog in the mist / I see King Ad-Rock / And rest in peace Nate Dogg / Their names and their natures will last."
Yauch died on May 4, 2012 from cancer of the salivary gland and lymph node. He was 47 years old.
Beastie Boys Albums Ranked in Order of Awesomeness