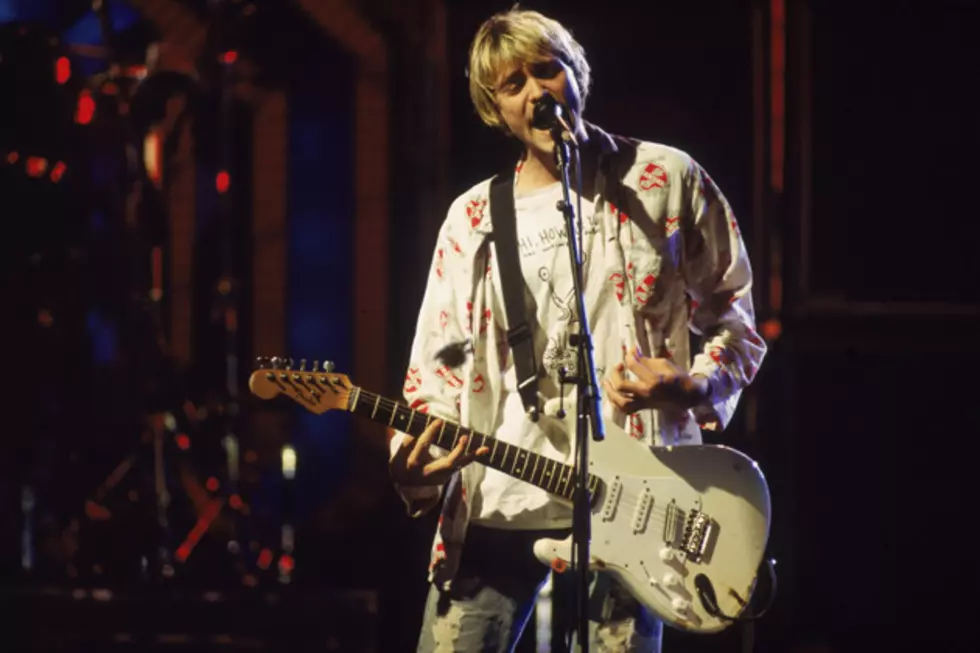 Seattle Police Reexamine Kurt Cobain's Death, Find Absolutely Nothing New
Frank Micelotta, Getty Images
A Seattle detective recently took another look at Kurt Cobain's death to find out ... what exactly? That he didn't kill himself almost 20 years ago? That all those crazy conspiracy theories about wife Courtney Love's involvement were true? That maybe the Nirvana frontman was still alive, and enjoying banana daiquiris with Jim Morrison and Elvis?
Whatever it was he was looking for, this new examination into Cobain's death revealed absolutely nothing new. Big surprise.
The Seattle Times reports that a cold-case detective took another look at Cobain's suicide of April 5, 1994, based on a few new photos from the death scene. But there was nothing to see here. According to a police spokesperson, the detective "dug up the files and had another look, and there was nothing new."
KIRO 7 originally reported on the new photos, which apparently were undeveloped all these years. "Last month, police developed four rolls of film that had been sitting for years in a Seattle police evidence vault," the Seattle station said. "Though the pictures have a slight green tint because of deterioration, police say they more clearly show the scene than the earlier Polaroid photos taken by investigators."
The Seattle Police Department has even taken to Twitter to clarify its findings:
Either way, they revealed nothing new about Cobain's shotgun suicide in his home on April 5, 1994. His body, which included traces of heroin, was found three days later by an electrician working on the house.