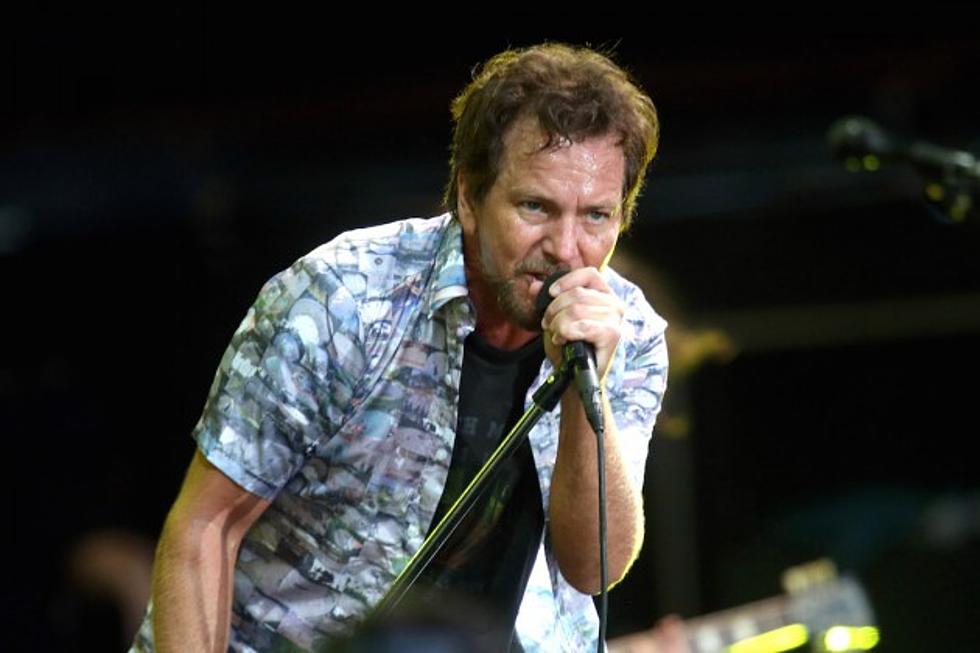 Letter Written to Eddie Vedder Ends With an Arrest
Jason Oxenham, Getty Images
A man from Burlington, N.C., named Donald Lee Hamlett has a current restraining order in place from his ex-wife since May, barring him from any kind of contact with her. He has now violated the terms of the restraining order in the most bizarre way possible, by writing a letter to Pearl Jam's Eddie Vedder in hopes that he will reach out to his former love for him.
According to The Times News, Hamlett failed to put postage on a letter to Vedder, which was returned not to his home, but to his ex-wife's house, resulting in the violation.
Hamlett wanted Vedder to reach out to the woman via Facebook or e-mail to ask her to come back to him, even mentioning that he was risking going to jail just by sending the letter. Upon receipt, the ex-wife gave the letter to the local Burlington police department who placed Hamlett in custody without bond before facing a District Court judge this Friday, July 24.
Vedder has not commented on the situation as of yet. They are headlining the Global Citizen Festival in New York City on Sept. 26 and will head out on a South American tour this November. You can check out all of their tour info via their official website.
Worst to First: Every Pearl Jam Album Ranked