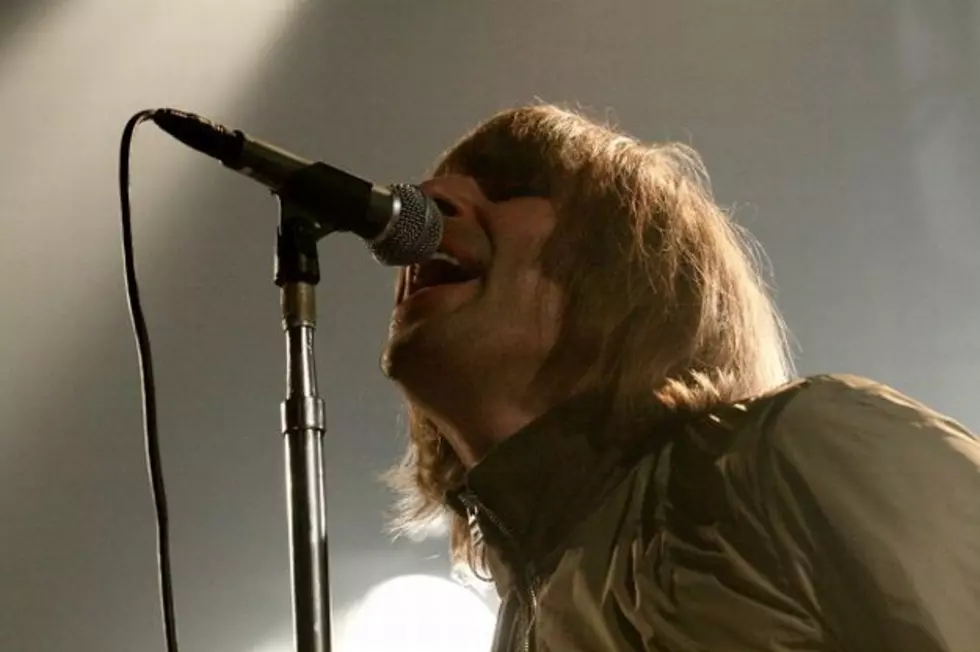 Liam Gallagher Defends Decision to Perform Oasis Songs With Beady Eye
Beady Eye frontmant Liam Gallagher has come under fire after he revealed that his current band would play Oasis tunes live this summer. Not surprisingly, the polarizing singer has struck back at fans who are criticizing his announcement.
Liam has previously stated that Beady Eye, which consist of the rest of Oasis minus brother Noel, would not perform any of his former group's tunes. The band has stood by that promise before yesterday's news, sticking to original Beady Eye material and covers at live shows. Noel Gallagher has taken the opposite approach with his High Flying Birds project and hasn't been shy at mixing in Oasis tracks with his solo work.
Liam apparently had a change of heart as he said in an interview that Beady Eye would perform Oasis songs when they take the stage at the Fuji Festival in Japan this July. This prompted backlash from critics who view it as a lack of confidence in Beady Eye's music. Liam tweeted a simple but defiant response:
"Listen up squares were playing them live not re recording them so chill."
Liam felt that Beady Eye have established themselves enough to start reaching back into their past. The singer also admitted that Noel Gallagher's use of Oasis songs factored into the decision.
"I feel they're just as much my songs as they are Noel's," Liam claims. "And if people don't like it, go to the bar or f— off. If they do like it, jump up and down, let's have a good time."
Beady Eye released their debut album, 'Different Gear, Still Speeding', last year. The band was formed after Noel Gallagher abruptly quit Oasis in 2009 during their last tour. The remaining members decided to continue making music together and are expected to work on another record this year.