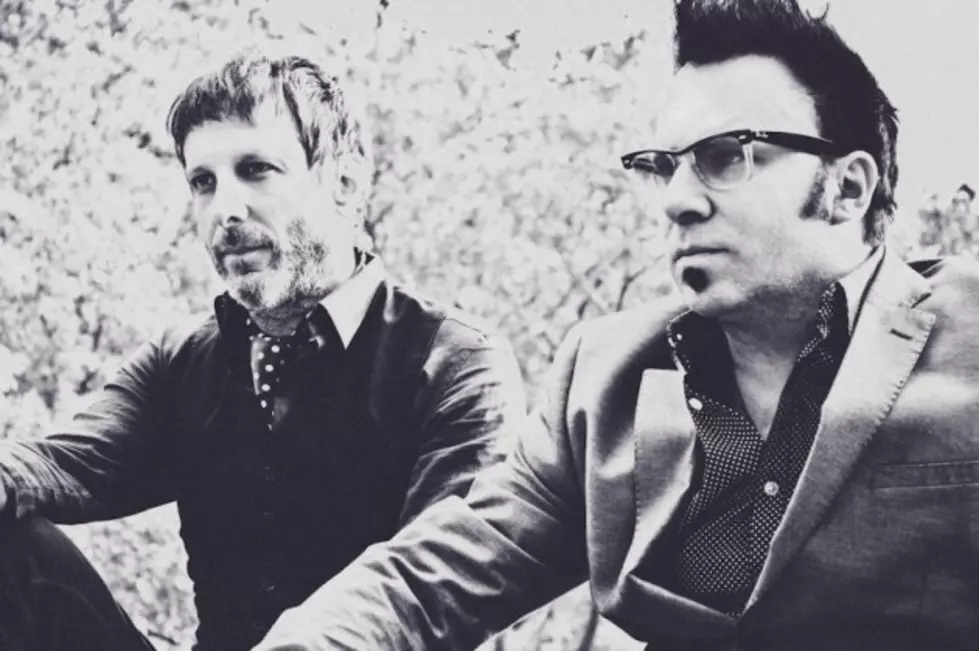 Mercury Rev Announce Album 'The Light in You' + Debut New Song
Bella Union
Mercury Rev have revealed plans to release The Light in You, their first album in seven years. The band also debuted a song from the called "The Queen of Swans."
The Light in You, due out September 18 via Bella Union, will be the band's first album since 2008's Snowflake Midnight. It's also their first album not to be produced by Dave Fridmann, the former member and superproducer who has also helmed records by the Flaming Lips, Weezer, Sleater-Kinney and Mogwai. (Fridmann was a founding member of the Buffalo-based band but gave up his role as a full-time touring bassist back in 1993 to focus on producing.) Instead, the record was co-produced by the band's two current full-time members – Jonathan Donahue and Grasshopper.
The album's lead-off track, "The Queen of Swans" (below), starts with monk-like chanting before the tiptoeing gives way to droney guitar riffs. Even without Fridmann, it's a trademark example of the band's playful, grandiose psychedelic pop which is equal parts fairy tale wonderment and rock 'n' roll drive.
Donahue spoke about the seven-year gap between records in a statement. "It was one of those otherworldly life sequences, when everything you think is solid turns molten," he said. "But also, when something is worth saying, it can take a long time to say it, rather than just blurt it out."
The band says it will tour the U.S. behind the album, but has yet to release an official American tour itinerary. Check out the album artwork and track list below.
Mercury Rev – The Light In You Track List
The Queen Of Swans
Amelie
You've Gone With So Little For So Long
Central Park East
Emotional Freefall
Coming Up For Air
Autumn's In The Air
Are You Ready?
Sunflower
Moth Light
Rainy Day Record
Mercury Rev – "The Queen of Swans"