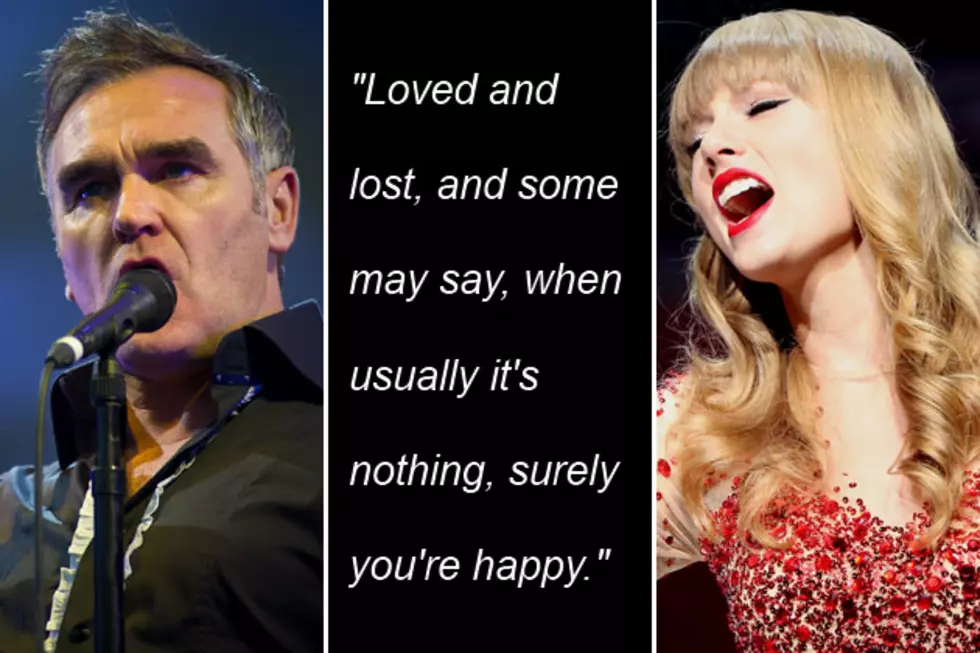 Morrissey or Taylor Swift?
Ian Gavan / Christopher Polk, Getty Images
Which one of these beloved stars wrote the above lyrics? Was it former music critic Morrissey or recently minted beatboxer Taylor Swift? Think a minute before answering.
Once you think you know the answer, click the button below to find out if you're right.