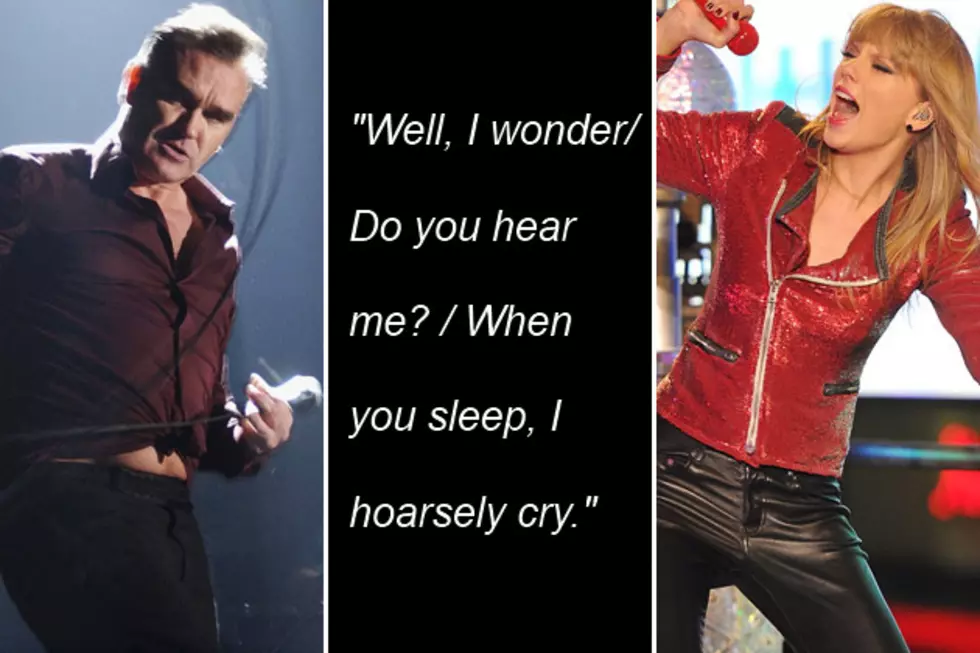 Morrissey or Taylor Swift?
Jim Dyson / Mike Coppola, Getty Images
Who wrote those lyrics above? Was it hugely influential '80s alt-rock singer Morrissey or gazillion-selling '10s pop star Taylor Swift?
They both had busy weeks. Morrissey showed up on 'Late Show With David Letterman' and performed a new song,  'Action Is My Middle Name.' Swift broke up with her 87th boyfriend of 2013 and immediately penned four songs about it for her next album.
Do you know who wrote those lyrics? Click the button below to find out if you're right.