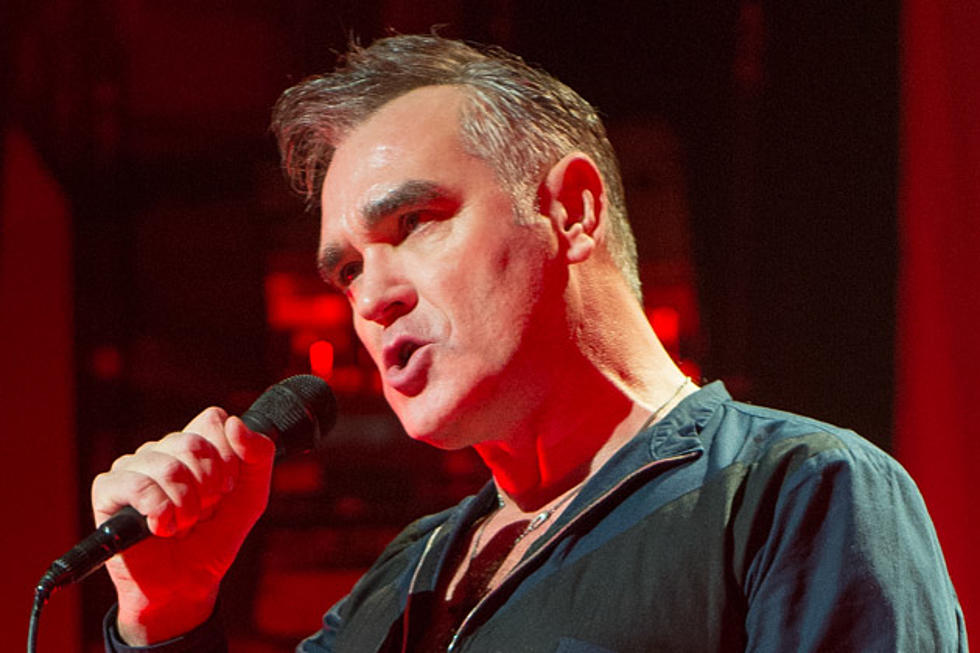 Morrissey: Paul McCartney Should Return British Knighthood
Mike Pont, Getty Images
As if we haven't heard enough from Morrissey recently, the former Smiths singer has now called for Paul McCartney to return the knighthood he received from the British royal family in 1997. Why does Moz want Macca to give up the honor? It has something to do with animal rights, of course.
Morrissey has evidently heard rumors the Beatles legend is upset that Moz's request for the Staples Center in Los Angeles to go totally meatless for his upcoming concert was approved, while his similar request was turned down.
"I was amused to hear that Sir Paul McCartload (sic) was very angry that Staples had said yes to me but no to him, when really, he should be happy for any victory on behalf of the animals," Moz told the Hollywood Reporter.
"I know he works tirelessly for the People for the Ethical Treatment of Animals (PETA), but he also loves the British royals, whose treatment of animals is abysmal," Morrissey added. "The Queen herself wears enough fur to blanket most of Russia ... yet Sir Paul gives her the thumbs up! If he cared passionately about animals, he'd return his knighthood. He doesn't need the Queen's approval."