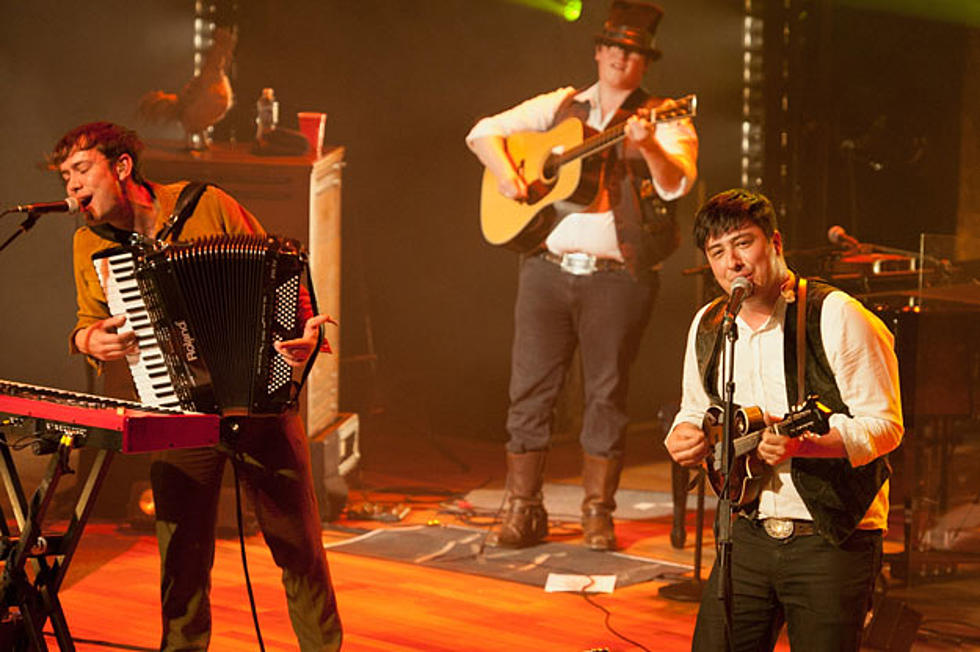 Mumford and Sons' 'Babel' Nearing Record-Breaking First-Week Sales
Erika Goldring, Getty Images
It was already one of the most highly anticipated new releases of fall 2012 -- and now it looks like Mumford and Sons' sophomore outing, 'Babel,' is going to be one of the year's biggest sellers as well.
Tracking data for the new album's first-week sales suggests it's on track to move a whopping 600,000 copies -- a steep drop from the millions of units sold by pop's biggest bands in the record industry's late-'90s heyday, but still pretty impressive. In fact, that number would represent the biggest debut for an album since 2008, when AC/DC released 'Black Ice.'
Clearly, Mumford and Sons can expect to find themselves at the top of the charts next week -- something that isn't lost on the band, which only reached No. 2 in the U.K. with their debut, 'Sigh No More.' Pointing out that 'Babel' went up against some stiff competition, band member Ted Dwane told the NME, "Obviously no one's going to wish against a Number One record, but I know Green Day and Muse have albums out, and they're pretty big hitters. If you told me in the '90s that I'd be in a chart battle with Green Day, I probably would have just laughed at you."