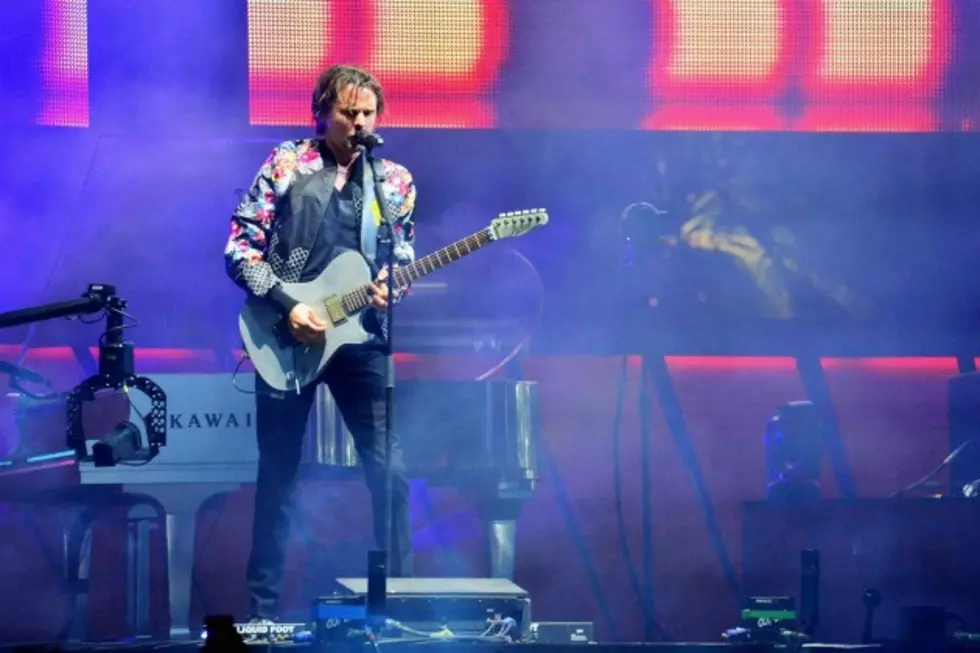 Muse Appear to Be Working On New Album
Frazer Harrison, Getty Images
Muse drummer Dom Howard has enlightened fans in an Instagram post with confirmation that the band has begun work on their seventh studio album. The caption to the image below is quite simple: "The set up has started!"
The new album will serve as the follow-up to their 2013 album, 'The 2nd Law.' In a recent Twitter Q&A, frontman Matt Bellamy told fans that possible themes for the new album could include "deep ecology, the empathy gap and world war three." He also stated that they would work off of some of their former experimenting with "electronics, symphonics and orchestral work."
There is currently no tentative release date or title for the new album, but Howard told fans back in September that they are hoping to release a new album in 2015. Stay tuned for more.
Muse's Official Music Video for 'Unsustainable'