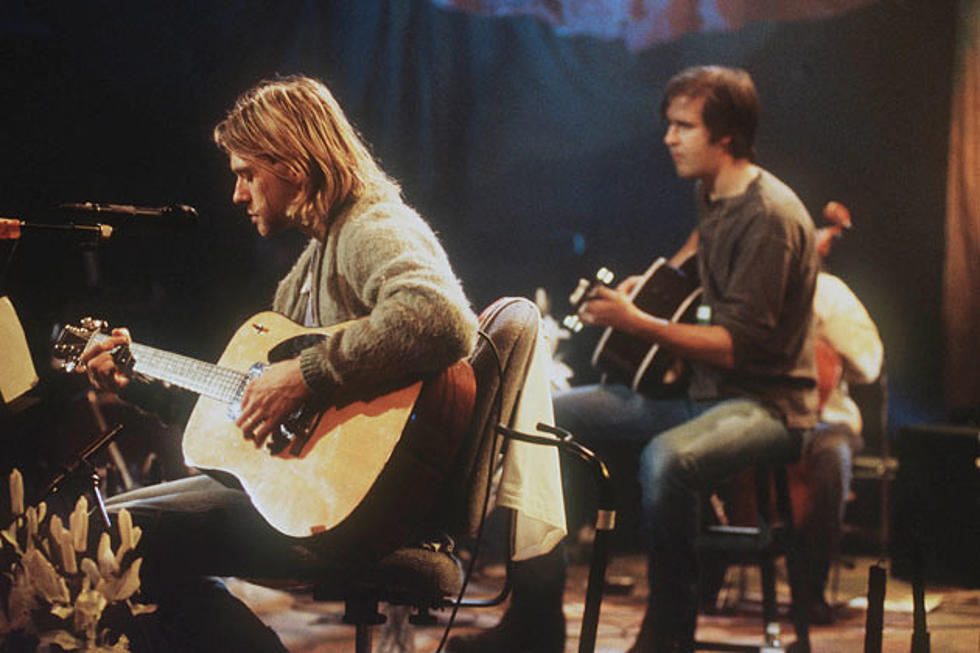 Nirvana Among 2014 Rock and Roll Hall of Fame Inductees
Frank Micelotta, Getty Images
The Rock and Roll Hall of Fame has announced its list of 2014 inductees, and Nirvana have made the grade in their very first year of eligibility. Rock Hall voters have also tapped Kiss, Peter Gabriel, Hall & Oates, Cat Stevens and Linda Ronstadt, so expect some motley all-star jam sessions at the induction ceremony, scheduled for April 10 at the Barclays Center in Brooklyn.
In addition, Bruce Springsteen's longtime backing crew, the E Street Band, will pick up the award for Musical Excellence, while a couple of game-changing '60s managers -- the Beatles' Brian Epstein and the Rolling Stones' Andrew Loog Oldham -- will enter the Rock Hall under the non-performers category.
The 2014 Rock and Roll Hall of Fame induction ceremony marks the first time the event has been held at an arena, and tickets go on sale in January.
"Bringing in the fans adds an incredible energy to the event," Rock and Roll Hall of Fame president and CEO Joel Peresman told Rolling Stone. "The fans should have an opportunity to see the show. They are the reason these bands exist."
Notably absent on the list of 2014 inductees are the Replacements, Chic, Link Wray, the Zombies and NWA, all of whom were nominated but failed to garner the requisite votes.