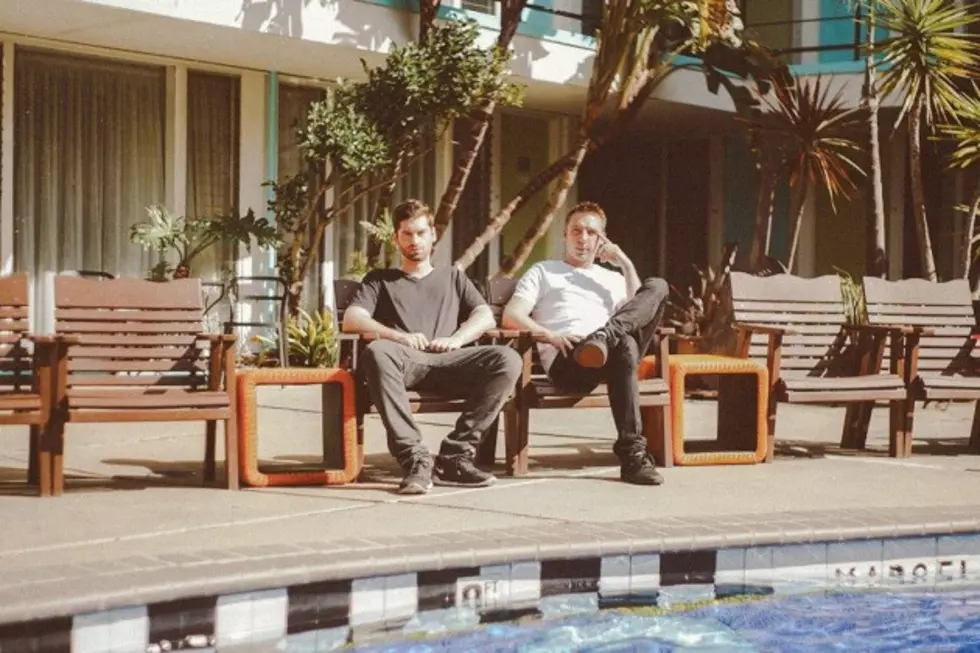 Odesza Create Pure Ecstasy + Mystery at SXSW's Hype Hotel
Foreign Family
On record -- particularly their latest, In Return -- Seattle duo Odesza are defined by their songlike approach to electronic music.
Even the pieces that aren't driven by a single vocalist – as many on In Return are – subtly adhere to verse-chorus-verse construction, abandoning dance music's abiding preoccupation with bass drops for something more distant and mysterious. But at Hype Hotel Tuesday night (March 17), they proved they can handle both extremes adroitly. Their set was less a collection of concrete numbers with definitive beginnings and endings and more a tapestry sewn from bright bands of neon, songs spilling into one another loosely and ecstatically.
The music throughout was filmy and pulsing. Vocal snatches appeared, then receded into the distance, as the music built to mighty percussive wallops. At one point, moody, arpeggiated harps rose from the oceans of synth, sparkling briefly and brightly before vanishing again. At another, the beats seemed to become the melody, booming bass lurching queasily beneath a jabbering vocal sampled before icicles of synth came crashing down around them. The group's use of chattering vocal snippets, the syllables julienned and then gleefully scattered, contrasted with the cavernous, booming low-end. There are elements of house and techno in their music, but the final product is more diaphanous, like silk sheets rippling in a soft breeze.
When they finally arrived at "Say My Name," one of the few numbers to employ a direct, start-to-finish vocal, it came across like interstellar R&B, vocals cascading down between throbbing bass and twinkling synths. It was the most direct and euphoric moment of the night, proof the duo could handle moments of pure ecstasy as well as those that were more fluid and mysterious -- a perfect start to this year's SXSW Music Festival.
Brought to you by Mazda, official automobile sponsor of #HypeON.